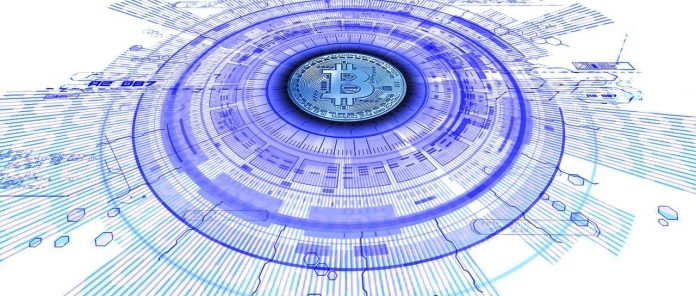 Making money with blockchain doesn't require investing a huge chunk of money! Well, there are several other ethical ways of making decent money with it.
Whether you are looking to make a living or just need a side hustle to wrap up your extra expenses, you can use blockchain to earn a good amount.
But how to make money using Blockchain is the biggest question!
Here in this post, you will find the top ten ethical ways smart people use to earn with blockchain without investing in it.
Let's get started:
1. Enroll in an Affiliate Program
There are a plethora of companies out there that deal in crypto and are continuously looking out for new customers. What you can do is enroll in their affiliate program and channel more customers towards their business.
You'll get paid incentives for sending the customers, and that's how you can make a good amount every month. You will find multiple crypto service providers out there willing to monetize your blog if it's good enough and fits well with their requirements.
Once done with the monetization, you can start earning by sending traffic from your site or blog to the service provider.
Difficulty Level: Easy
Suitable for: Beginners, Intermediates, and Masters
2. Mining
Crypto mining isn't limited to professionals or big companies only. But now anyone can start mining crypto, but high-end equipment like the best laptop for programming and gaming is necessary.
There are a myriad of blockchain mining applications available out there that you can install on your PC. With fewer electricity costs and a little capital, you can start earning assets without any professional qualification.
However, experience is required for crypto mining.
Difficulty Level: Hard
Suitable for: Intermediates and Masters
3. Writing About Blockchain
The adoption of blockchain is skyrocketing, and more and more people are looking to invest in crypto. Furthermore, the Google Searches about blockchain and crypto have also seen huge growth leaving scope for bloggers to make money.
As per Ubersuggest, "the keyword bitcoin is searched around 1.8 million times in a month and has a CPC: $4.01".
If you are an avid blogger and aren't looking to make a substantial investment in blockchain, you can start earning by writing about it. Blockchain will grow for sure, and there is a huge potential in earning good money from it.
Difficulty Level: Easy
Suitable For: Beginners, Intermediates, and Masters
4. Become a Master Node
Cryptocurrencies like Bitcoin and Dogecoin are always up and running. Master nodes are required to validate and announce the valid transactions to other nodes. Furthermore, they are required to perform other tasks, including governing the voting events, smooth protocol operations, and etc.
To become a master node, all you need is the best laptop for programmers and knowledge. This isn't ideal for beginners, but intermediates and masters can make good money being a master node.
Difficulty Level: Hard
Suitable For: Intermediates and Masters
5. Find Bugs and Earn
You might have heard Google and Facebook organizing bug bounty events to test the security of their new tools. Software developers and ethical hackers try cracking the programs or tools in return for cash prizes and other rewards.
If you have the know-how to find vulnerabilities in a program and help companies improve it, you can use this skill to make money with blockchain.
You can participate in these events organized to earn a good amount. Just get your hands on a powerful PC and a stable internet connection.
Difficulty Level: Hard
Suitable For: Masters
6. Accept Crypto as Payments
Even if you are not looking to invest money in crypto, you can accept payments in it! No matter what services you offer, you can ask your clients to pay the amount using crypto like Bitcoin. A lot of businesses out there are taking BTC as payments!
The best part with taking crypto as payments is that it's easy and doesn't require a powerful setup at all. However, there are some risks associated with it, such as crypto is volatile.
So the amount you get as payments is prone to increasing or decreasing with time. One should have good knowledge about blockchain and crypto to start taking payments in it.
Difficulty Level: Easy
Suitable For: Beginners, Intermediates, and Masters
7. Blockchain Development
There is a massive demand for blockchain developers and engineers out there, and this might be a perfect opportunity if you are a programmer or a coder. You can even work as a freelancer developer, so there's no need to quit your job as well.
Blockchain is rivaling machine learning, artificial intelligence, and IoT verticals, so there is a big scope of opportunities for programmers.
Enroll in a good online course and get a decent programming laptop to get started. You can build a flourishing career as blockchain technology develops over time.
Difficulty Level: Hard
Suitable For: Intermediates and Masters
8. Join a Crypto Company
If you are looking for a secure way to make money with blockchain, you can join a crypto company. Look for crypto companies that offer wallets or other services to their users. This industry welcomes all professionals.
Whether you are a web designer, a finance expert, or a digital marketer, you can apply for the job. You can expect a decent salary package, and excellent compensations, make sure to apply in a good and renowned company.
Difficulty Level: Medium
Suitable For: Intermediates and Masters
9. Make Posts on Bitcointalk Forum Campaigns
Folks that have good knowledge about crypto may also know about Bitcointalk forum campaigns. Set up by Satoshi Nakamoto himself, this is a trusted portal you can use to post about crypto and blockchain.
Avid followers of the forum can gain authority and get paid for every post they make. You can also join the forum and gain authority.
Don't expect to make big money in a few months. You have to start with gaining authority first, and then you can make money from this forum.
Difficulty Level: Hard
Suitable For: Masters
10. Look for Pay-to-Click (PTC) Websites and Microjobs
This is the easiest way to make money with blockchain. You don't have to do anything hard, apart from searching for PTC websites that offer rewards in Bitcoin and other cryptos. You'll get paid for clicking on the links or completing the micro jobs.
However, the rewards are small, so don't expect to make a living out of it. This way is perfect for folks that are looking for a side hustle.
Conclusion
With these ethical ways, you can start earning good money with blockchain. This technology will flourish over time, so it would be great to enroll in it and start earning.
Besides the ways listed above, you can start with crypto arbitrage and crypto trading as well. Do proper research before joining any forums or applying to any companies to ensure you have the required skill set.
Lastly, the opportunities to make money with blockchain are growing rapidly. If you are looking to make some serious money, these top ten ways are the best, to begin with.