Have you lost your phone or worried it's been stolen by someone? Don't worry! With the correct functions enabled, you can find your device by remotely tracking it. You can also lock it to ensure a potential thief doesn't get their hands on your data.
Once you've enabled these functions and taken all the necessary measures, you can geolocate your Mobil phone, regardless of whether it is an iPhone or an Android device. You can then easily track your device, whether you've forgotten it in your car or at the office if it has been stolen by someone without you knowing about it.
These measures are important as sometimes someone can also misuse a situation like this to install specific spy apps for iPhones on your device.
Read on to find out how you can locate your devices if they've been lost.
How to Locate a Lost iPhone
iOS has several that you can use to track if it's lost or stolen. If you haven't already activated them, here's how you can go about it. You can use in-built apps like Find My or connect to another device like a phone or a tablet to track your device.
Turn on Location Services on the iPhone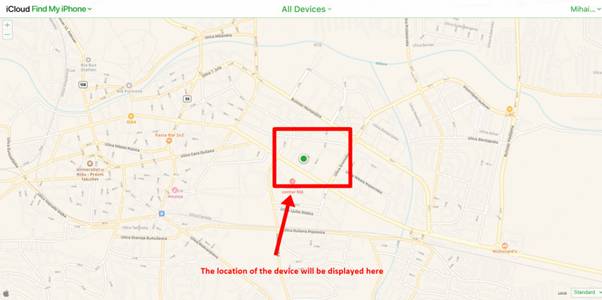 The most important thing to take care of the moment you purchase a new iPhone is to turn on Location Services. You can do so by going to the device's Settings and then going to the Privacy option. Then, turn on the Location Services option. While it should be turned on by default, you can do so manually if it isn't. Toggle the switch till it turns green.
You can then use either your or a friend's or relative's device to track your iPhone if you lose it or if it gets stolen. You can use Find My to do so. You can enter your Apple ID and password, select the device you want to track, and then find it on the map. The app will give you the exact location of the device, provided it is turned on and connected to the internet.
However, if the thief has turned off the device or removed the SIM card, you'll be able to find its last known location.
How to Track an Android Phone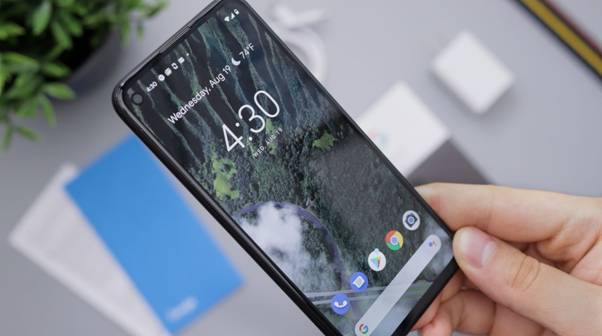 Just like Apple, Google, too, has given you the option of an in-built application to track your Android device if it gets stolen or is lost. The app is called Find My Device, and you can use it to track your device in real-time.
Turn on Location On Your Android Device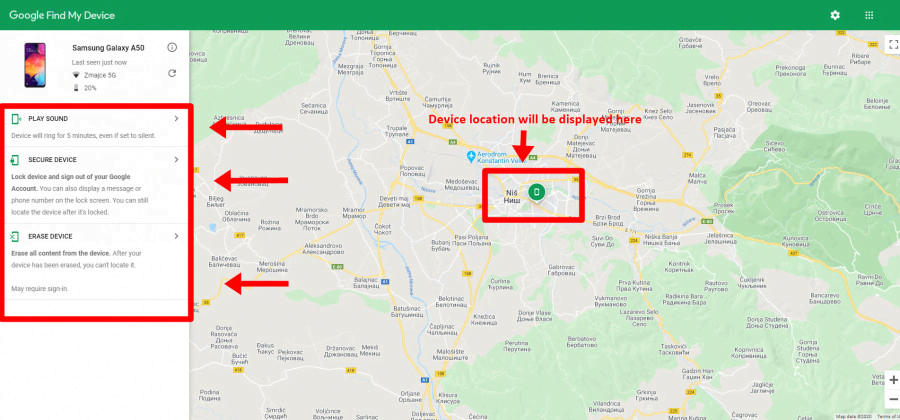 Just like an iPhone, you have to ensure that the device has Location enabled on it. If it isn't, you can do so from the dropdown menu right at the top or through the device's Settings. This is essential if you want to be able to track your device if it gets stolen.
Once this is done you can use either a friend's, relative's, or someone else's phone to track your device. Alternatively, you can also use your tablet or laptop to do so.
Find My Device gives you the location of your device in real-time. Once you open the app, you can select the device you want to track from the list of all the devices linked to your Google account. If you're using someone else's device to track yours, you'll have to sign in with your Google account's credentials to get this list of devices.
Note, that this app will only work as long as your phone is turned on and connected to the internet. If it isn't, or if the thief has turned off your phone, the app will show you the last known location where the device was on.
Use Location Tracking Apps
There are various location tracking applications in the market that you can use to track your device too. And if you own an iPhone, you're in luck, as most of these can be remotely installed on the device even if you've lost it. However, the process for installing these on an Android device requires physical access to it.

These apps track your device's location in real-time and give you precise GPS coordinates to track it with ease. They will also be able to track any calls made or messages sent from your device to any number. You'll get details like the timestamp, the number that the call was made to, and the name of the person in some cases.
Further, given the rise in cybercrime these days, being able to track what a thief does with your phone is crucial to prevent them from accessing key and sensitive information. Some of these apps also give you the option of remotely locking your device, which can be a boon.
Go To The Police
If all else fails, filing a complaint with the police is the way to go. By doing this, you'll be able to leverage the resources of the police to help track your device. Further, you can also help them by giving them the coordinates of the last known location of your device which you accessed through the apps mentioned above. This will help them narrow down the search area, increasing the chances that they find your device.
In Conclusion
Losing your cell phone can be an expensive affair. Further, it can also lead to a difficult situation if someone gets unauthorized access to all your sensitive and private information. Sometimes, situations like these can also be exploited to install cell tracking apps on your phone, giving the thief access to all your data in real-time. 
So, keep your phone in your sight at all times, as the last thing you want is for you to end up in a difficult situation.