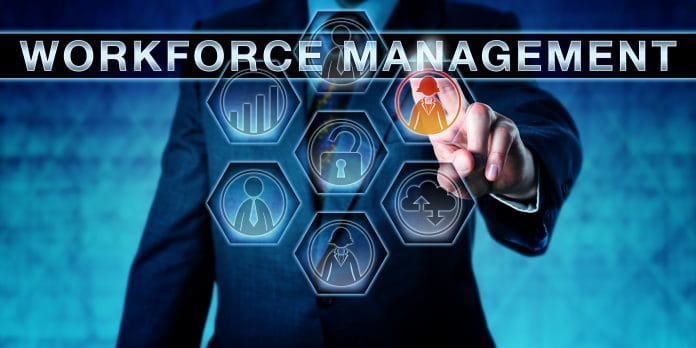 When a business is growing, it's vital to manage the workforce well. Workforce management is a human resource management practice that seeks to promote optimal utilization of resources by aligning the workforce with the organization's business goals. Workforce management has three major strategies, namely, streamlining, aligning, and compensating. In essence, it's about aligning or positioning the staff in the right positions to meet the organizational goals.
Streamlining this management process helps to improve overall organization performance. It also enables better management of resources by decreasing the operational cost while providing opportunities for increased productivity. Streamlining doesn't always mean reducing employees or staff; it means designing workforce schedules or tasks for maximum efficiency. The main goal is optimizing the outputs of human capital. If you want to optimize your workforce, here are some things you can do:
1. Automate Time And Attendance Recording 
A majority of companies are now adopting a workforce management solution that includes an automated time and attendance system like the ones provided by Egress Systems. With an automated time and attendance system, everyone at work is transparent because of real-time visibility and time tracking. Companies can eliminate issues like missing colleague punching with data collection systems like mobile apps with GPS location capabilities or biometric time clocks.
2. Use Task Management Programs 
Another tip for improving efficiency involves the use of task management programs or software. Task management programs are specifically designed to help managers effectively managing a workforce. In this sense, they're designed for managers to streamline the tasks that their employees perform. Thus, task management enables managers to properly oversee the work of their employees at any given time.
Some of these task management programs come with advanced features such as:
time tracking,
project tracking,
alerts,
reminders
file importing and exporting.
This can greatly improve the organization of work because all workers will know exactly where their contribution is going. It will be easier for them to track their progress. Such programs are also available online so searching for them is very easy.
You should consider looking for these tools also to help cut down business expenses. This ensures that everyone in the workforce delivers their tasks on time and avoids delays in providing your customers with the products and services they need.
3. Improve Communication In The Workplace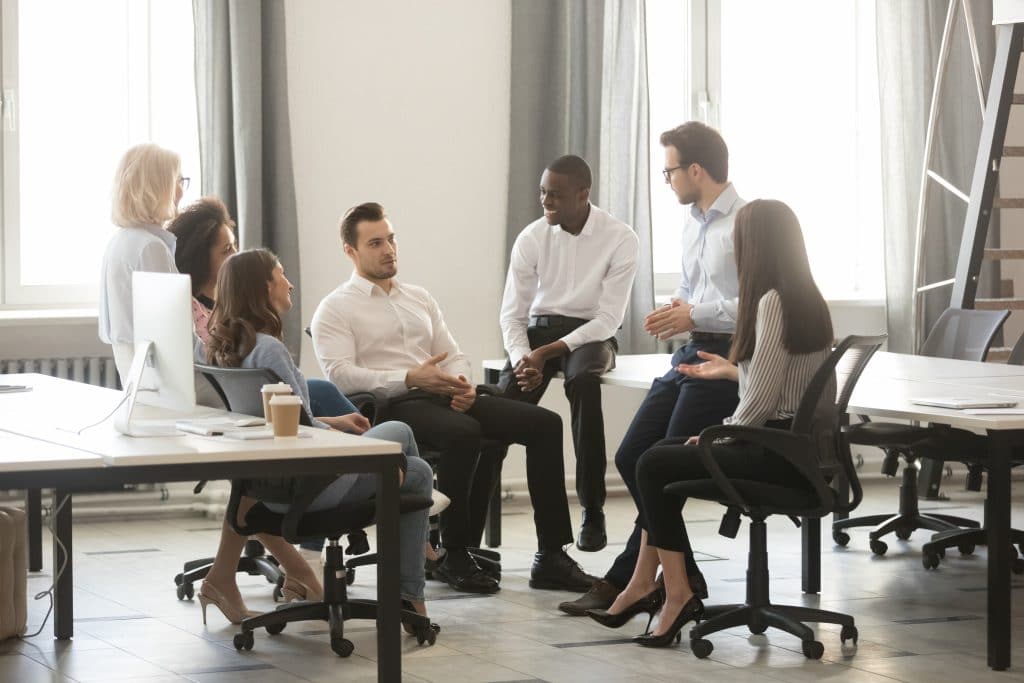 Communication in the workplace refers to any interaction between an individual and a workplace or between coworkers within a particular company. Communication also encompasses any communication between a manager or a team of people and other individuals outside of that particular company. The importance of communication in the workplace is undeniable. In a workplace, communication is a two-way street–it needs both parties to engage with each other to work effectively actively.
There are a wide variety of available communication tools to ensure that their manager or supervisor reaches everyone in the workforce. There are group chats, emails, and message boards available online and in offices. Having a proper line of communication between the workforce members ensures managers that everyone has received clear instructions for their tasks. It's also an avenue where employees can ask clarifications, questions and give comments on their assignments.
The importance of communication doesn't only apply to the working environment. In many cases, it can lead to positive and successful team building within the business itself. As teams are formed, communication is an important factor in helping people to identify with each other and understand where they fit within the team.
4. Ask For Employee Feedback 
How can a manager effectively manage their subordinates when they don't know anything about their team's feelings towards work or them? When employees are not happy about their work, they will not show the same enthusiasm when at work, so companies must find out the sources of employee unhappiness. Unhappy employees aren't as productive as those who are satisfied with their jobs. That's why asking for employee feedback should be a part of the workforce management plan.
Surveys can be conducted among the existing staff. The results can reveal several problems, such as the division of workload among different employees and problems with the company's processes and policies. Results of the surveys can also help the management team distinguish if the workload is appropriate for an employee or a team. Managers can determine if an employee or a team would need more training to improve their skills and competence to finish certain tasks.
Final Thoughts 
Managing employees is a challenge for all companies. That's why employing different strategies to optimize workforce management is critical to improving workplace productivity and providing good customer service. The use of tools such as time and attendance records, task management, and communication tools is essential for each employee to complete tasks on time and complete tasks on time. Lastly, for the management team, it's critical to ask for employee feedback so they can learn how they can improve in terms of leadership and how they can also help improve their employees.