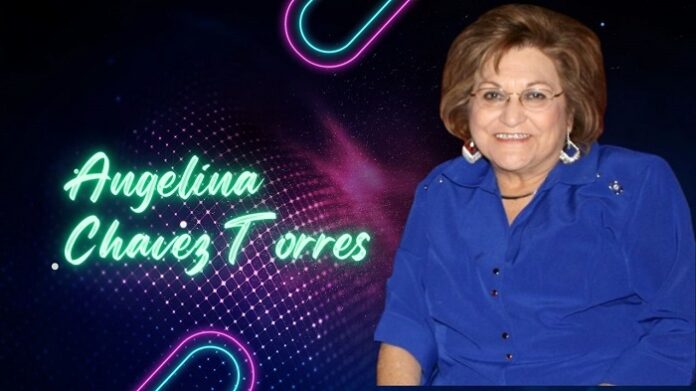 Have you seen the film Christmas With You? If you love the holidays and enjoy family movies – Christmas With You is for you. The movie is available to watch on Netflix. Although the movie is a family drama, there is one mystery that people have struggled to figure out. Towards the end of the movie, a graphic appears giving tribute to Angelina Chavez Torres. Who exactly is  Angelina Chavez and what was that tribute all about? Let's find out. 
Angelina Chavez Torres: who is she?
Christmas With You stands as an excellent Hollywood movie that a lot of people enjoy, every year. Moreover, the movie is emotional, and dramatic and carries a lot of holiday spirit. People who have watched the movie diligently have realized the name Angelina Chavez Torres appears towards the end of the movie. Some might even miss it as it's not part of the end credits. So, who is this mysterious person? For starters, Angelina Chavez Torres birthed the person who wrote the movie – German Michael Torres. How do we know this? German himself took to Instagram to clarify this in a heart-touching post. Her name towards the end of the movie is a sweet and memorable gesture of German towards his mother.  
What We Know About Angelina Chavez Torres
Angelina Chavez Torres was born on October 2, 1938, in Hayden, Arizona. Further, she is survived by German Torres, her husband of 50 years, and her parents, Soledad Romo Chavez and Octaviano Duran Chavez. She has left behind a strong family and friends behind her. Apart from her 6 daughters, she also remains in the memory of German Torres Jr., her only son whom she adored dearly. Her daughters are Angelina Cannon, Elishevah-Elsa Torres, Yolanda Torres, AnnaMarie Ybarra, and Sylvia Brill.
Additionally, her eight grandchildren: Tony, Danielle, Angela, Hannah, Joshua, Brian, Jr., Isabella, and Christian, all love her profoundly. Also, her two loving brothers are Rex Chavez and Jose (Chepe) Chavez, and she has five Great-Grandchildren named Tegan, Ryder, Elias, Derrick, and T.J. She was the second-to-the-last of ten siblings, including two sisters and a total of eight brothers.
Did Angelina Chavez Torres work on Christmas With You?
She didn't, but her son did; as a writer and producer, he was instrumental in realizing the film's concept. Although the filming was completed after Angelina Chavez Torres's death in July 2020, it is reasonable to assume that the absence of his mother from that year's Christmas celebrations served as inspiration for German Michael Torres, Angelina's son.
FAQ'S
Angelina Torres has how many kids?
Angelina Torres has seven kids; six of them are girls and one is a male.
Which actor married Angelina Torres?
Angelina Torres tied the knot with the man of her dreams – German Torres. They were together for 50 years until Angelina passed in 2020.
When precisely did Angelina Torres pass away?
Angelina Torres was put to rest in July 2020, surrounded by family and friends who paid their respects and said prayers for her sweet soul. Many members of her family, including her daughters, Michael, and her grandchildren, came to pay their respects.