In today's society, people are more empowered to seek treatment for their conditions with no stigma. This is a huge step towards improving the quality of life and well-being of millions of people, compared to just a few decades ago when conditions like erectile dysfunction were generally frowned upon and associated with some degree of shame.
Even so, many individuals who face the challenges of erectile dysfunction (ED), a condition that can significantly impact both physical and emotional well-being, are not fully informed about the medication they take to manage their symptoms.
ED medication can help men achieve and maintain an erection when they are sexually aroused, but it is not a one-size-fits-all solution. If you're among those seeking effective solutions, knowing more about these aspects can help you choose the best medication for your needs and preferences, as well as avoid potential risks and complications.
In this article, we will compare and contrast three of the most common ED medications: Viagra, Cialis, and Levitra.
Understanding ED: Causes and Impact
To effectively address erectile dysfunction (ED), it is crucial to comprehend its causes and the impact it can have on relationships and quality of life.
Erectile dysfunction can stem from a multitude of causes, ranging from physical factors to psychological influences and lifestyle choices. Identifying the underlying cause is essential for devising an appropriate treatment plan. Let's explore these factors in detail:
Physical Factors
Physical factors that can contribute to ED include:
Cardiovascular conditions such as hypertension, atherosclerosis, and heart disease
Diabetes
Obesity
Hormonal imbalances (such as low testosterone levels)
Neurological disorders
Certain medications such as antidepressants, blood thinners, tranquilizers, and antihistamines
Psychological Factors
Psychological factors, such as stress, anxiety, depression, and relationship issues, can significantly impact sexual function. Mental well-being and emotional state play a crucial role in achieving and maintaining an erection.
Lifestyle Choices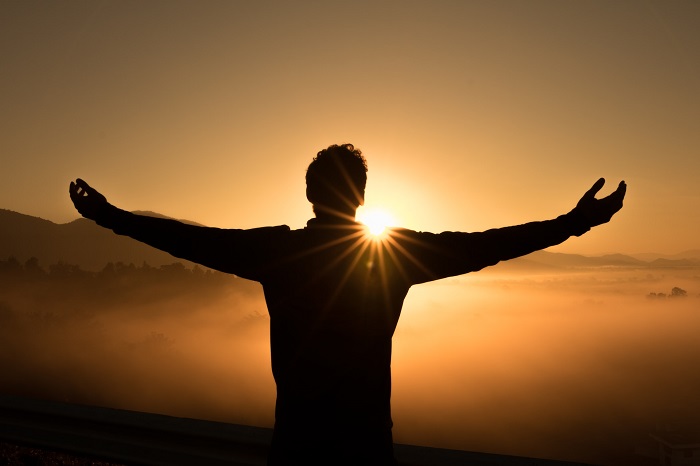 Certain lifestyle choices can contribute to the development or worsening of ED. These include smoking, excessive alcohol consumption, drug abuse, sedentary behavior, and poor diet. Adopting healthier habits can have a positive impact on overall sexual health and ED management.
ED not only affects physical intimacy but also places strain on relationships and overall quality of life. Feelings of frustration, embarrassment, and decreased self-esteem can arise, leading to a decline in sexual satisfaction and emotional well-being. Recognizing the broader impact of ED emphasizes the importance of seeking appropriate treatment and support.
Available Medications for Erectile Dysfunction
Erectile dysfunction (ED) can often be effectively managed with medication, and three of the main ones are Viagra, Cielis, and Levitra. These are well-known medications classified as phosphodiesterase type 5 (PDE5) inhibitors. These medications help to improve the effects of nitric oxide, a chemical that helps to relax the muscles of the penis, resulting in increased blood flow and smoothing an erection.
Viagra
Viagra was the first oral medication approved by the FDA for the treatment of erectile dysfunction. It was introduced in 1998 and quickly became a popular and well-established option.
It works by hindering the enzyme PDE5, which breaks down the cyclic guanosine monophosphate (cGMP) responsible for smooth muscle relaxation in the penis. By hindering PDE5, Viagra helps to uphold higher levels of cGMP, resulting inbetter blood flow and facilitating an erection when sexual stimulation occurs.
In short, it promotes the relaxation of smooth muscles and improved blood flow in the penis, resulting in better erectile function. It does not result inimpulsive erections; you will still require to have sexual stimulation for this medication to function efficiently.
Dosage strengths of Viagra vary, typically ranging from 25mg to 100mg tablets. The recommended starting dose is usually 50mg, taken approximately one hour before sexual activity. The dosage may be adjusted based on individual response and tolerability.
Cielis
The Food and Drug Administration approved Cialis in 2003, an alternative offering a longer duration of action compared to Viagra.
It works similarly to Viagra, inhibiting PDE5 and increasing cGMP levels. However, Cialis has a longer duration of action, allowing for up to 36 hours of erectile response when sexual stimulation occurs.
Cialis is available in various strengths, including 2.5mg, 5mg, 10mg, and 20mg tablets. The recommended starting dose for most individuals is 10mg, taken at least 30 minutes before sexual activity. Your doctor can also prescribe daily dosing options for continuous erectile support.
Levitra
Levitra, which was also approved in 2003, promotes the achievement and maintenance of an erection during sexual stimulation by enhancing blood flow to the penis in the same way as Viagra and Cialis.
It is available in various strengths, typically ranging from 5mg to 20mg tablets. Doctors recommend a starting dose of 10mg, taken approximately 25 to 60 minutes before sexual activity. The dosage requirements, however, may vary per individual and adjustments may be necessary based on their response and tolerability.
Factors To Consider When Choosing a Medication
To help you make an informed decision that aligns with your individual needs and preferences, consider the following factors when choosing ED medication:
1. Differences in Onset and Duration of Action
Viagra typically takes effect within 30-60 minutes and lasts for about 4-6 hours. Cialis has a longer onset time of approximately 30 minutes to 2 hours, but its effects can last up to 36 hours. Levitra generally takes effect within 25-60 minutes and has a duration of action similar to Viagra. Consider the timing of your sexual activities and choose a medication that aligns with your preferences and lifestyle.
2. Individual Response and Preferences
Some individuals may find one medication more effective or have fewer side effects compared to others. It is important to communicate honestly with your healthcare professional about your experience and preferences so they can guide you in finding the medication that best suits your individual needs and goals.
3. Potential Interactions with Other Medications
Before starting an ED medication, it is crucial to consider potential interactions with other medications you may be taking. Some medications, such as nitrates (commonly used for heart conditions), can interact negatively with ED medications and cause serious side effects. It is very important to disclose all your current medications, including prescription, over-the-counter, and herbal supplements, to your healthcare professional to ensure safe and effective use of ED medication.
4. Cost Considerations and Availability
It is important to consider your budget and insurance coverage when selecting a medication. Generic versions of Viagra, Cialis, and Levitra may offer more affordable options. Some pharmaceutical companies also provide promotional offers, such as free samples of Viagra, which can help you explore the medication before committing to a purchase
What to Expect When Using ED Medications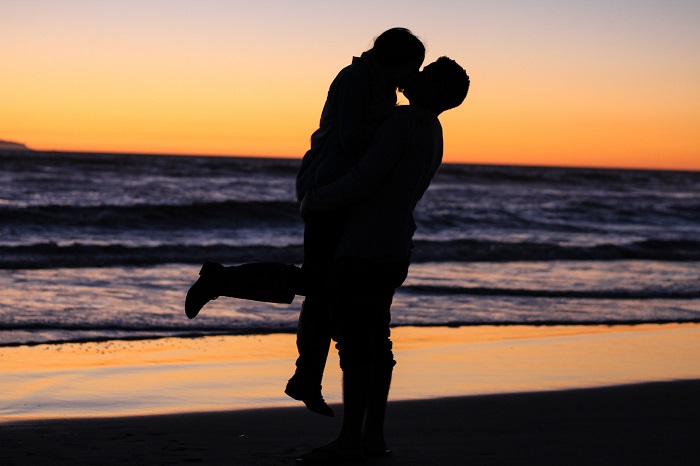 Understanding how such medication works helps you work with realistic expectations.
Timing of Effectiveness – As mentioned earlier, ED medications typically take some time to become effective. It is important to plan ahead and take the medication within the recommended time frame before engaging in sexual activity.
Sexual Stimulation Requirements – They do not result in impulsive erections, and for the medication to function effectively, it is essential to have sexual stimulation. Engaging in foreplay and sexual arousal will help stimulate the release of nitric oxide and enhance the medication's effect in facilitating an erection.
Duration of Effect – The duration of effect varies among ED medications. It may be easier to achieve and maintain an erection when sexually aroused. However, the duration of the effect may vary among individuals.
Tips for Optimal Use and Effectiveness
Follow the recommended dosage guidelines provided by your healthcare professional.
Take the medication on an empty stomach or with a light meal. High-fat meals can delay the onset of action.
Avoid excessive alcohol consumption, as it can diminish the effectiveness of the medication.
Communicate openly with your partner about your needs and expectations. Mutual understanding and support can contribute to a more satisfying sexual experience.
Be patient and give the medication enough time to take effect. Results may vary, so it is important to find the right medication and dosage that works best for you.
If the initial dosage does not produce the desired effect, consult your healthcare professional for potential adjustments or alternative treatment options.
Remember, individual experiences may vary, and it is important to have open communication with your healthcare professional throughout the treatment process. They can provide guidance, monitor your progress, and make any necessary adjustments to ensure the best possible outcome.
Potential Side Effects and Precautions
While ED medications can be effective in treating erectile dysfunction, you should be aware of potential side effects so that you can take the necessary precautions. These side effects are usually mild and temporary and tend to diminish as the medication leaves the system. However, if these side effects persist or become severe, you should consult with your healthcare professional.
Common side effects of ED medications may include:
Headache
Flushing (reddening and warmth of the face and upper body)
Nasal congestion
Indigestion
Back pain
Muscle aches
Vision changes (rare)
Serious Side Effects and When to Seek Medical Help
While rare, serious side effects may occur with ED medications. Seek immediate medical care if you are experiencing any of the following:
A prolonged or painful erection lasting more than four hours (priapism). This condition requires urgent medical intervention to avoid potential damage to the penis.
Sudden vision or hearing loss. Although rare, sudden loss of vision or hearing should be treated as a medical emergency.
Chest pain or severe dizziness during sexual activity. These symptoms may indicate underlying heart problems and require immediate medical attention.
Allergic reactions are characterized by itching, rash, severe dizziness, swelling, or difficulty breathing. Consult with your healthcare professional as soon as possible if you are experiencing any of these symptoms.
Precautions and Contraindications
It is essential to discourse your medical history and current medications with your healthcare professional to ensure the safe and appropriate use of ED medications. Precautions and contraindications may include:
Nitrates: ED medications should never be consumed concurrently with nitrates (such as nitroglycerin) used for chest pain or heart conditions. Combining these medications can result in a significant drop in blood pressure.
Cardiovascular conditions: Inform your healthcare professional if you have a history of heart disease, stroke, low blood pressure, or other cardiovascular conditions, as ED medications may have an impact on cardiovascular function.
Liver or kidney disease: Dosage adjustments may be necessary if you have impaired liver or kidney function.
Alpha-blockers: Use caution when taking ED medications alongside alpha-blockers, as this combination can lead to low blood pressure.
Conclusion
Understanding the available medications and treatment options for erectile dysfunction provides clarity on how they work, what to expect when using these medications, potential side effects, precautions, and alternative treatment options.
You should consult a healthcare professional before starting any medication or treatment for ED. They can provide personalized advice based on your specific needs, medical history, and overall health. Open communication with your healthcare professional is key in determining the most suitable treatment plan and ensuring optimal outcomes.
Remember, seeking treatment for erectile dysfunction is a proactive step toward improving your sexual health and overall quality of life. Don't hesitate to reach out to a healthcare professional for guidance and support throughout your journey.