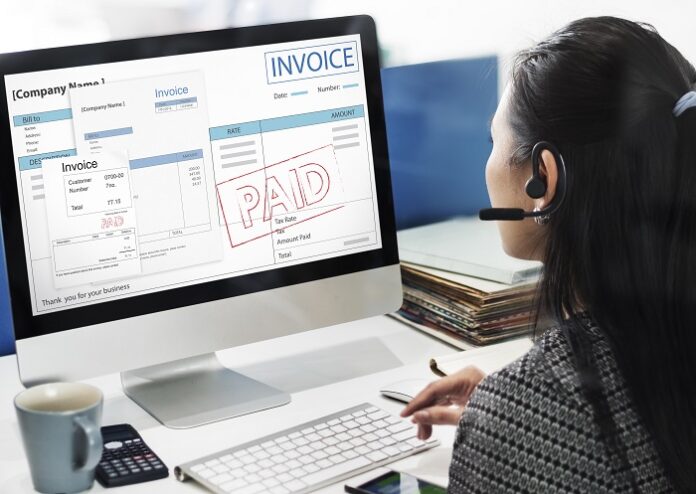 The lifeblood of every firm is timely and accurate billing. The procedure guarantees you receive payment for your goods or services, immediately affecting your cash flow and general financial situation. However, issuing invoices may be time-consuming and error-prone for many businesses, resulting in missed payments, legal issues, and irritating customers. This is where Odoo Invoicing transforms the game.
Examine Odoo Invoicing to see how it simplifies billing procedures for companies of all sizes. Odoo's user-friendly invoicing system may revolutionize how you manage your money, from producing and sending invoices to tracking payments and managing your accounts.
What Is Odoo Invoicing?
Odoo is a complete business management system that handles everything from sales and inventory to HR and accounting. One of its highlight modules, Odoo Invoicing, was created to automate and expedite the invoicing process while assuring accuracy and compliance.
But how does it add to the challenges faced by manual accounting? Let's find out as we learn more about them in this section:
Manual Data Entry: Manual data input, common in traditional billing, is time-consuming and prone to mistakes.
Tracking Invoices: It can take a lot of work to keep track of bills, particularly in a developing company with many clients.
Late Payments: Your cash flow may be impacted if you issue inaccurate or delayed invoices that lead to late payments.
Limited Payment Options: Traditional invoices sometimes have few payment choices, which could annoy customers.
Lack of Insights: Making educated financial decisions might be challenging when obtaining information through conventional invoicing.
Simplifying Billing Processes With Odoo Invoicing
Automated Invoicing
Automation is one of Odoo Invoicing's main benefits. You may set up recurring invoices for subscription-based services or goods to ensure that bills are created and delivered automatically at regular intervals. Time is saved, and there is less chance of missing a billing cycle.
Easy Invoice Creation
Invoice creation with Odoo is simple. Sales orders or bids can be used to create bills immediately, avoiding the need for further data entry. When you choose the desired goods or services, Odoo will automatically fill the invoice with the necessary information, including price and quantities.
Customizable Templates
You may produce polished, branded invoices using a variety of customizable invoice templates provided by Odoo. Add your business logo to align the layout and colors with your brand identification.
Multiple Payment Options
Offering a wide range of payment alternatives is crucial in the current digital era. Payment options supported by Odoo Invoicing include bank transfers, credit cards, and digital wallets. Customers may select the most practical payment method, which lowers friction in the transaction process.
Invoice Tracking
With Odoo, keeping track of invoices is simple. Each invoice's pending, paid, or past due status can be instantly seen. Thanks to this visibility, you can follow up on unpaid invoices and take the appropriate steps.
Late Payment Reminders
You may set up automated reminders for late payments using Odoo Invoicing to promote prompt payments. Clients are gently reminded of approaching or past-due payments, which lowers the possibility of conflicts.
Support for Multiple Currency
Multi-currency transactions are supported by Odoo partners invoicing for organizations doing business abroad. You may invoice customers in their preferred currency, facilitating international business.
The Future Of Invoicing With Odoo
Every firm relies on invoicing, which is why it's changing quickly due to the digital revolution sweeping all industries. Traditional invoicing techniques are giving way to creative alternatives due to the introduction of cutting-edge technologies and shifting company dynamics. Pioneering business management software platform Odoo is pioneering this transition and reinventing what invoicing will look like.
Odoo Invoicing develops as a game-changing solution beyond issuing invoices as organizations aspire to become more productive, economical, and customer-centric. It provides a complete ecosystem that streamlines billing procedures, improves accuracy, and changes to meet the changing needs of contemporary companies.
Odoo = The Future Of Invoicing
Odoo Invoicing is more than simply a tool; it represents the invoicing of the future. Automation, personalization, integration, mobility, and cutting-edge technology come together in the future to produce a smooth and practical billing experience. Odoo Invoicing is a dependable partner in reshaping the future of invoicing as businesses adjust to the changing needs of the digital era.
Takeaway On The Different Aspects Of Odoo Invoicing
Fixed Price Invoicing: For companies that charge a set price for their goods or services, fixed price invoicing is a common type of billing. You can automatically generate invoices with predetermined rates by setting up invoicing policies for your goods or services using Odoo. You may set the fixed price per unit or hour and whether or not taxes are included in the pricing.
Invoicing Based On Time Sheets: Businesses may produce invoices based on the time employees spend on a certain project using the invoice based on timesheets functionality in Odoo. This is especially helpful for service-based firms or enterprises that bill customers hourly. The hours that an employee logs while working on a project can be used to generate an invoice for the client.
Invoicing Based On Milestones: Businesses may generate invoices based on achieving project milestones thanks to Odoo's Invoice based on Milestones functionality. This is especially helpful for long-term projects or services that span several phases since it enables prompt payment and eliminates the need to hold off until the job is finished. Users may create milestones, give them deadlines, and monitor progress.
Conclusion
Accurate invoicing is essential to corporate operations for financial stability and customer happiness. Odoo Invoicing emerges as a potent ally, streamlining billing procedures, lowering mistakes, and improving the whole experience of receiving invoices for companies and clients.
Odoo ERP invoicing provides a comprehensive and efficient solution for businesses of all sizes, from small businesses looking to automate their billing to large corporations seeking accuracy and efficiency.
Image by rawpixel.com on Freepik