A small-town boy with a dream to achieve greatness, that's the best way one can describe Ramneek Sidhu. At just 26 Ramneek has been able to build an empire with this UAE-based digital marketing company, Digital Kings. His entrepreneurial spirit and success tips on social media are probably one of the reasons for his growing audience and building community.
Currently sitting at a net worth of $3 million, there is a lot to learn and know about Ramneek and his sudden growth to success. This article is all about that. Ramneek, his past life and how he managed to build a successful digital marketing business at just 26 years of age. Stick around because it's certainly going to be interesting.
Ramneek's early life and Education
Ramneek was born in Mohali, one of the go-to tourist destinations in India, on January 2, 1995. Just like any other kid, Ramneek too had a straightforward childhood where he spent most of his time hustling between school, home and friends. Initially, he studied at a public school, namely, Golden Bells Public School. He completed his early and higher education at the school and later joined Citizen Bahra Institutes Group in Chandigarh to further his education.
Although Ramneek got a bachelor's degree in computer science and business from Rayat and Bahar, the path that would guide him to success would be different. However, Ramneek got to learn a lot of business aspects during his study in the business field which he certainly used to build his own business in the coming years.
There is very little information about Ramneek's family. However, it is believed that they are from a very humble background and had faith in their child to help him find success in life. Any detail about his siblings is also unknown. However, looking at his Instagram profile, it is evident that he hangs out with a ton of Punjabi rappers, singers and music composers.
Ramneek's Instagram
One of the most fascinating this about Ramneek is his Instagram account. Although there isn't a barrage of posts and reels on his Instagram, the little that's there tells a lot about his personality.
Ramneek Sidhu has a verified Instagram account with over 760k followers and just 660 followers. Among his followers are some of the great names in the music industry including Harf Cheema. Additionally, the people he follows include celebrities like Johnny Depp, companies like SpaceX and city accounts like Dubai and sporting personalities like Neeraj Chopra.
His Instagram account reflects his extravagant lifestyle and adventures. It is evident that he resides in Dubai currently as a lot of his pictures are from places in Dubai. Overall, people like his posts and way of life and Ramneek gets a ton of views and engagement on his social media channels.
Ramneek's Entrepreneurial Journey
After completing his master's in business administration (MBA), Ramneek was keen on growing a business. Before 2015, Ramneek had worked with other local digital marketing companies and even got an opportunity to lead a team on his own. However, Ramneek was not satisfied with his progress. He wanted more. Hence, working at these companies, he garnered a ton of experience and decided to venture into a digital marketing business of his own.
It was in 2015 when Ramneek decided to start his agency and named it Digital Kings. Ramneek works with several celebrities and businesses to help them create and maintain an engaging social media presence. Digital Kings found a lot of success in Dubai, helping a lot of businesses and getting positive word of mouth. This also helped the company find new clients and grow further.
It is believed that Digital Kings offices are both in Dubai and India. In an interview, when asked about the future of Digital Kings, Ramneek was positive that it will soon expand into other countries, most likely Canada. He added that his services expand across domains where he manages digital accounts of celebrities from across the world and businesses as well.
Ramneek Sidhu is very positive about Digital Kings and has cited in several interviews that it is not just another digital marketing agency but a revolutionary way to market online. The company provides branding, advertising and account management services, among others.
How Ramneek Sidhu Inspires us?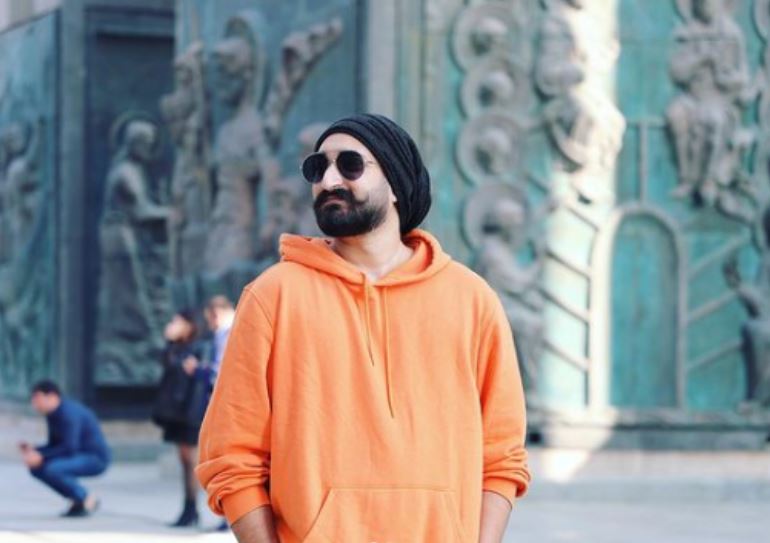 There are several ways to look at Ramneek Sidhu's life till now and get inspired. Some might be inspired by his massive social media following, others will find inspiration in the growth and expansion of his business.
When asked about the secret to his rising growth, Ramneek himself explains that it's all about the approach. The approach towards learning. He says that in order to grow one must never stop learning. The more you learn, the more you know, the more you are aware and growth comes naturally.
Additionally, it's the crystal clear vision of Ramneek that is one of the reasons for his success. Even though he got his degree in a non-digital niche, he knew that the future is digital and hence, poured his focus into creating a digital marketing agency. From technology to digital marketing, if he would not be focused and dedicated himself to learning new things, he would not have found the kind of success he has.
Today, a quick look at his Instagram and we can find some kind of inspiration. Whether it's his adventure in the mountains or dinner at fancy restaurants, we can all be inspired to live a life like him; work hard like him.
Ramneek inspires us a lot but who is Ramneek inspired by? Well, he has quoted on several occasions that personalities and entrepreneurs like Elon Musk, Jeff Bezos and Mark Zuckerberg inspire him to grow. He reads and listens to their emotional words and tries to adopt the work ethic and culture they carry.
Other Details About Ramneek Sidhu
It is believed that there is still time for Ramneek's marriage but he has a girlfriend who also lives in Dubai with him.
Ramneek is an entrepreneur by profession and is 27 years old as of 2022.
Ramneek's zodiac sign is Leo, weight 67 kgs and height 5'11".
Ramneek likes to travel and enjoy an extravagant lifestyle. But, when it comes to his business, he is very focused and eager to grow it into different verticals.
Wrapping up
Ramneek Sidhu is one of the best examples of the saying that focus and the will to learn lead to success. From studying in a public school in Mohali to standing at a net worth of $3 million, Ramneek Sidhu has lived a rollercoaster life. Now that he has found success, his next plans are to expand and grow his business, Digital Kings.
There are a lot of takeaways from his life and he is certainly an inspiration for the youth of India who wants to achieve success by doing something different.
FAQs on Ramneek
What is Ramneek Sidhu's full Name?
Ramneek Sidhu's real name is Ramneek Singh Sidhu.
Where is Ramneek Sidhu Based?
Ramneek was born and brought up in Mohali. He, later on, shifted to Dubai. He currently resides in Dubai, where he runs his business. However, he occasionally visits India as well.
What is Ramneek Sidhu's age?
Ramneek was born in January 1995 and will be 27 years old as of 2022. At a young age, Ramneek has been able to find a lot of success with his company Digital Kings
What is Digital Kings?
Digital Kings is a digital marketing agency founded by Ramneek Sindhu. It has offices in India and Dubai. The company majorly focuses on helping businesses, celebrities and influencers build an engaging social media presence.