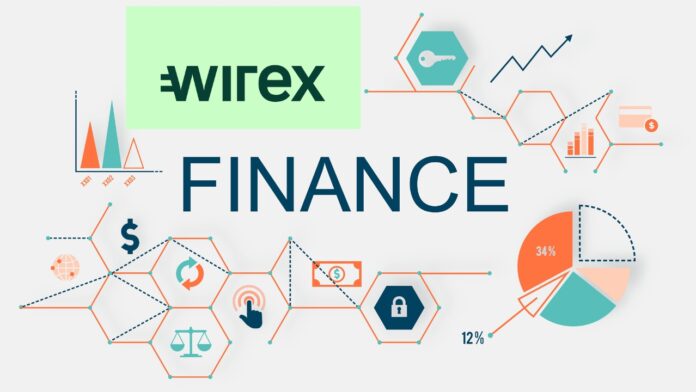 Wirex is one of the leading asset management services, offering a wide range of services that will suit both experienced crypto players and ordinary users. What are the advantages of Wirex – read on.
What are the features of the platform?
Wirex opens up opportunities for users to manage, exchange, trade, and conveniently make payments using both digital and traditional currencies. The platform operates under the close supervision of the UK's Financial Conduct Authority (FCA), creating an additional level of trust in users. This regulatory oversight underscores Wirex's unwavering commitment to providing a safe and secure haven for its valued customers.
When it comes to protecting your assets, Wirex goes the extra mile. They utilize several robust security features such as multi-signature wallets, cold storage of your funds, two-factor authentication, and advanced encryption protocols.
Users can manage more than 150 national currencies and multiple cryptocurrencies, providing flexibility in managing their portfolios.
Wirex's 24/7 customer support ensures that help is always available, regardless of the problem – whether it's withdrawing bitcoins, card issues, vault problems, or anything else. The only minor drawback is the lack of real-time customer support; you must create a ticket and wait for an email response. However, user reviews consistently praise the fast response times, which alleviates any concerns in this regard.
Rates and commissions offered by the service
Wirex offers Standard, Premium, and Elite accounts, which come with their own set of privileges. Standard accounts have no service fees and provide a basic Wirex card. Premium accounts, available for $9.9 per month, show up to 6% APR on savings and up to 3% Cryptoback™. The Elite tariff, for $29.9 months, gives up to 8% of Cryptoback™ rewards up to 16% annual savings bonus, and up to 20% annualized interest on X-accounts.
Wirex's fees are generally competitive, making it an attractive option. Many services are free, such as funding your Wirex card with fiat currency. But, when using crypto, you can expect to pay a nominal fee of approximately 1%. While these fees are reasonable, it is crucial to know Wirex's fees, especially when purchasing services. Depending on various factors, users can face prices ranging from 1.5% to 2.5%.
Wirex card: balancing the traditional and crypto worlds:
1. A new definition of convenience:
The Wirex Cryptocard seamlessly combines cryptocurrency and traditional finance on one convenient platform. Easily manage your digital and paper currencies and transact in various global currencies with unprecedented ease.
2. Cryptoback™ Rewards:
The Wirex Cryptocard offers up to 1.5% in bitcoins in cashback for every purchase, making it an easy way to increase your cryptocurrency assets without actively trading.
3. Borderless Helper:
Use your Wirex-cryptocurrency card to withdraw cash from ATMs worldwide and make purchases anywhere Mastercard or Visa cards are accepted, making it a great traveling companion.
4. Low fees, high savings:
Wirex keeps fees to a minimum. Top up your card with fiat currency for free with modest fees for cryptocurrency deposits.
5. Increased security:
Wirex prioritizes security with multi-signature wallets, cold storage solutions, two-factor authentication, and strong encryption.
Instead of a conclusion
With low fees, robust security, and global recognition, Wirex is an excellent option for cryptocurrency veterans and newbies.
Experience the benefits of Wirex cryptocurrencies today!