Outsourcing software development to Ukraine can offer a number of benefits for businesses both large and small. By working with a company in Ukraine, businesses can take advantage of lower costs, access to a highly skilled workforce, and proximity to key markets. In addition, Ukrainian developers are known for their quality workmanship and attention to detail. Here are four reasons why you should consider outsourcing your software development needs to Ukraine.
The size of the IT market in Ukraine is $3.5 billion. There are 100,000 developers available for hire. The average salary for a Ukrainian developer is $1,500 per month. The number of IT companies in Ukraine has increased by 30% over the past year. The Ukrainian IT industry is growing at a rate of 30% per year, which makes it a great idea to consider developers outsourcing in Ukraine.
1. The benefits of software outsourcing in Ukraine
As the world becomes increasingly reliant on technology, the demand for qualified developers has never been higher. However, finding experienced developers can be a challenge, especially for small businesses or startups with limited budgets. Outsourcing developers is one solution that can help to fill this demand. Ukraine is one of the leading destinations for software outsourcing, and there are several reasons why.
When it comes to software outsourcing, developers in Ukraine offer a number of advantages. For one, developers in Ukraine are typically more affordable than developers in other countries. This is due to the lower cost of living in Ukraine as well as the fact that developers in Ukraine tend to have fewer years of experience. As a result, developers in Ukraine can provide high-quality software products at a fraction of the cost of developers in other countries. In addition, developers in Ukraine are typically fluent in English, which makes communication easy. Finally, developers in Ukraine have a strong understanding of the latest software technologies and trends. As a result, developers in Ukraine can help your company stay ahead of the curve.
2. How to find a good software development company in Ukraine
Given the vast number of software development companies in Ukraine, it can be difficult to know how to choose the right one for your project. Here are a few factors to keep in mind when making your decision.
First, consider the company's experience and track record. Does it have a good reputation in the industry? Do its employees have the skills and knowledge necessary to complete your project?
Second, take a look at the company's portfolio. Does it have experience with projects similar to yours? Can it provide examples of successful projects?
Third, ask about pricing. Does the company offer competitive rates? Does it offer discounts for long-term projects?
By taking the time to consider these factors, you can be sure to find a software development company that is well suited to your needs.
So what are the costs of hiring a Ukrainian developer through the agency?
The cost of hiring a Ukrainian developer can vary depending on the agency you use. Some agencies will charge a flat rate, while others will charge an hourly rate. The average hourly rate for a Ukrainian developer is $15-50/hour. Agency fees can range from 10-20% of the total project cost. Therefore, if you are looking to hire a Ukrainian developer through an agency, you can expect to pay anywhere from $3,000-6,000 for a small project, and up to $12,000 or more for a larger project. Of course, the final cost will also depend on the specific skills and experience of the developer you hire. With so many agencies to choose from, it is important to do your research to find an agency that is reputable and that offers competitive rates.
3. What to look for when choosing a Ukrainian developer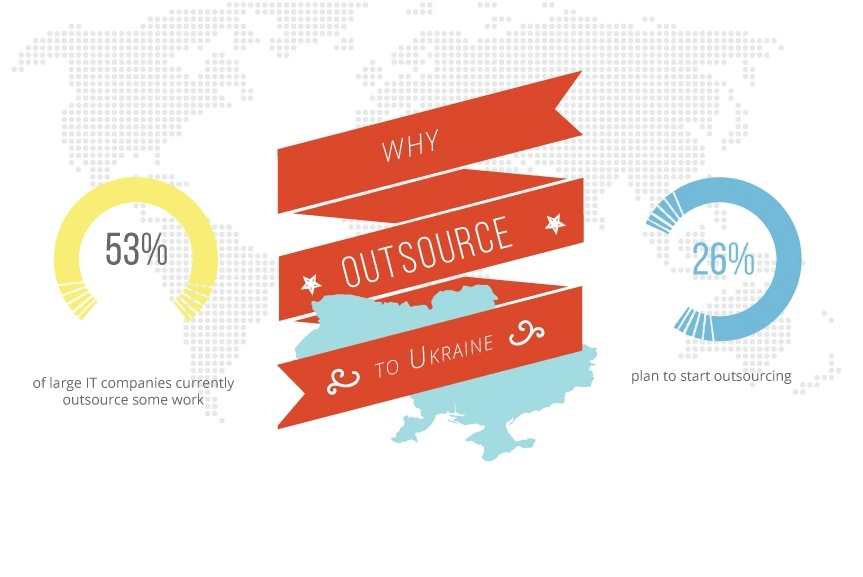 If you want to choose the right Ukrainian developer for your project, there are a few key factors to keep in mind.
First and foremost, you'll want to make sure that the developer has a strong portfolio of work that demonstrates their skills and experience.
Secondly, it's important to choose a developer who is familiar with the latest tools and technologies. This will ensure that your project is built using state-of-the-art methods and practices.
Finally, you'll want to select a developer who is communicative and easy to work with. After all, the development process can be complex, so it's crucial to have someone on your team who can effectively communicate with you and keep you updated on the project's progress.
Be sure to consider all of the above, so you can be confident that you'll find the perfect Ukrainian developer for your next project.
4. Tips for working with developers in Ukraine
First, be clear about what you want. If you can provide a detailed specification, that will make it much easier for the developer to understand your requirements.
Second, be patient. The development process can be slow, and it's important to allow the developer time to do their work properly.
Third, be prepared to negotiate. Developers in Ukraine are used to working with Western companies, and they will often try to charge more than they would if they were working with a local company. However, if you are firm and willing to walk away from the deal, you will usually be able to get the price down to a reasonable level.
Finally, remember that developers in Ukraine are usually very talented and skilled. If you treat them well and give them the project that they want to work on, you will have no trouble finding high-quality developers who will deliver great results.
Conclusion
Outsourcing your software development to a company in Ukraine can be a great decision for your business. Ukrainian developers are skilled and experienced, and they offer competitive rates. In addition, developers in Ukraine are familiar with the latest tools and technologies, so you can be sure that your project will be built using state-of-the-art methods and practices. If you take the time to find a reputable and experienced software development company in Ukraine, you'll be able to reap all these benefits and more.