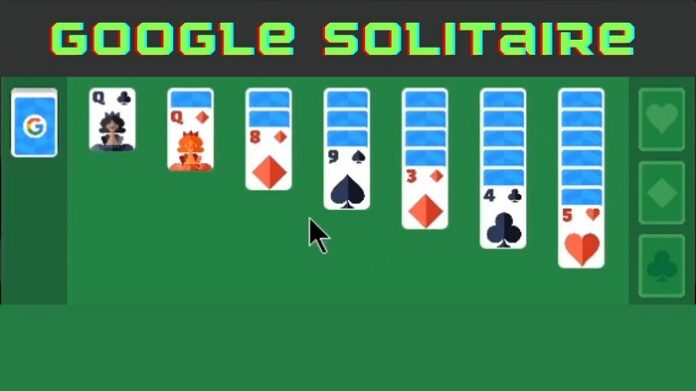 If you are a 90's kid, you must have heard the name of the solitaire game at least once or have played the game to entertain yourself when alone. It brings back fond memories, doesn't it? Even though the gaming industry is now getting increasingly popular with the introduction of various high-quality action-adventure games, Solitaire has its own royal place among millennials like us. The good news is that Google has brought back this legendary game so that we can play it anytime, whenever we feel like playing. Now, if you are a millennial and do not remember the procedures of the game or if you are a Gen-Z kid and interested in learning this classic legend, you are at the right place. This article is just for you to learn about Google Solitaire and all its goodness.
What is Google Solitaire? History and Origin
Before starting on how to play the game let's know some background information so that you can relate more to the game. The history of Google solitaire goes as far back as the 18th century with a game named Klondike. The Klondike solitaire game became popular in the late 19th century. Later, due to its huge popularity, the developers included this game in the Microsoft Windows Operating system as a free game. It served as a great source of entertainment from generation to generation. However, with the growth and modification of software and technology, this game somewhat lost its glory. However, in 2016, Google made an announcement that Google's page will directly open the Google Solitaire game if anyone searches "Solitaire" and they will be able to play the game there. This brought back the popularity of the solitaire game once again.
How Google Brought Back Solitaire
The announcement that Google made in 2016 raised a wave among the millennials. In its official blog Google wrote "It's been said solitaire's roots are in fortune telling. If that's true, today your fate rests on your quick wit and the luck of the draw. When you search for "solitaire" on Google, the familiar patience game may test yours!" What a way to draw the attention of the users! And guess what, it worked like magic. This groundbreaking post popularised Solitaire once more in the form of an online game Google Solitaire. Well, the dramatic return of this game definitely brought us immense joy and happy nostalgia. The rules and procedures of the game haven't changed at all. Those who have played the classic Solitaire game before won't find any difficulties while playing Google Solitaire.
How to play Google Solitaire
Now, if you don't know how to play Solitaire but want to give it a try, here is your way out. I am going to list the steps you need to follow to start and play the game.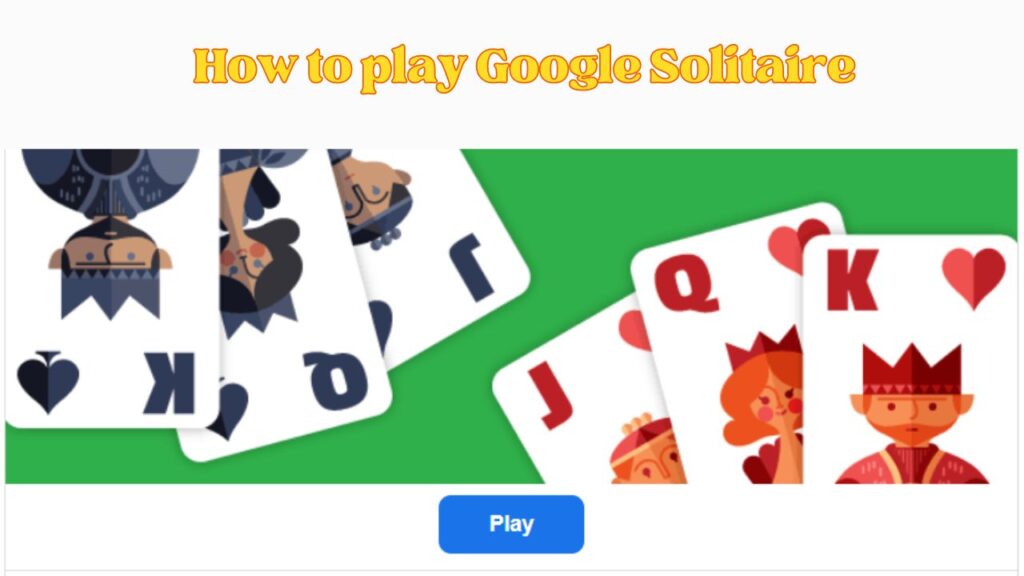 First, obviously, you need to install Google Chrome on your device.
Then on the Chrome search bar, type "Solitaire" or "Google Solitaire" and press the ENTER button or OK button on your device.
On the first result, you will see the picture of cards and a "Play" option. Just click on the "Play" button.
Then you need to choose the difficulty level between "Easy" and "Hard". If you are a beginner, choose the "Easy" level. You are now ready to play.
While playing the game, your goal will be to move all the cards to the foundation stack from the tableau. In order to move a card you need to click on stack and then on the card. Yeah, it's that easy! If you are still confused, I will recommend you just start playing the game, you will learn what to do by yourself in no time. Just give it a try and see how it goes.
Easy tricks and tips to play Google Solitaire like a pro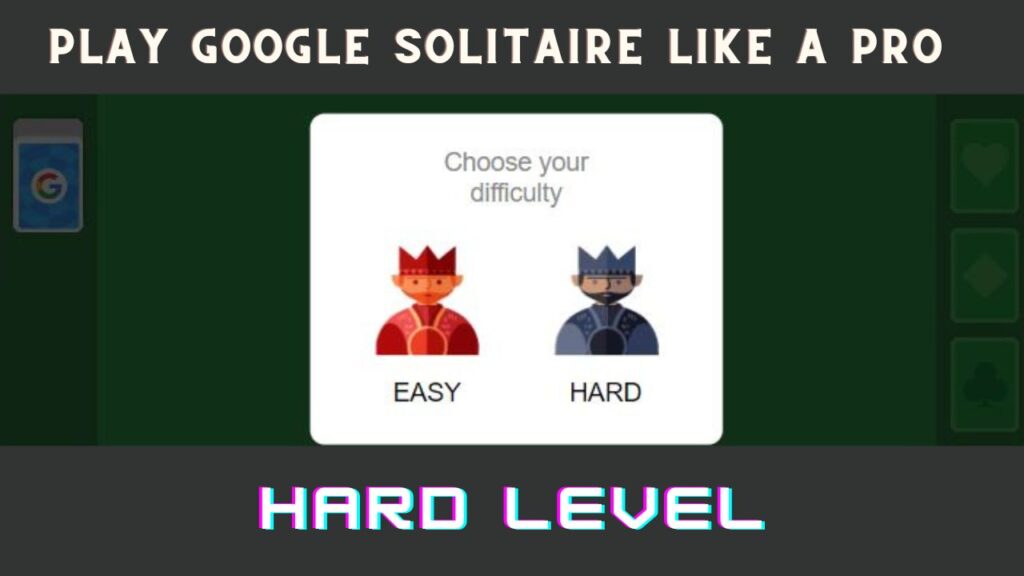 Now that you know how to start playing the game, you should know some playing tricks so that it can be more enjoyable for you. First and foremost, try different ways rather than just sticking to one you're comfortable with. While experimenting you may find some unique ways that can make you a master player. Do not fumble when you think you have made a mistake. Just "undo" your move. But make sure you are undoing the moves to a certain limit. Do not undo too many moves as it can make you lose track and concentration. You have to play strategically with the tableau cards. Look for the moves that open up more opportunities for future moves. Also, remember that, whenever you find an empty column in the tableau, you need to try to move the King to that place. This will give you the opportunity to reveal the hidden cards. Last but not least, make use of the "Hint" feature if you are stuck at some point. This will give you some idea of how to proceed further with the game.
Mistakes you should avoid while playing Google Solitaire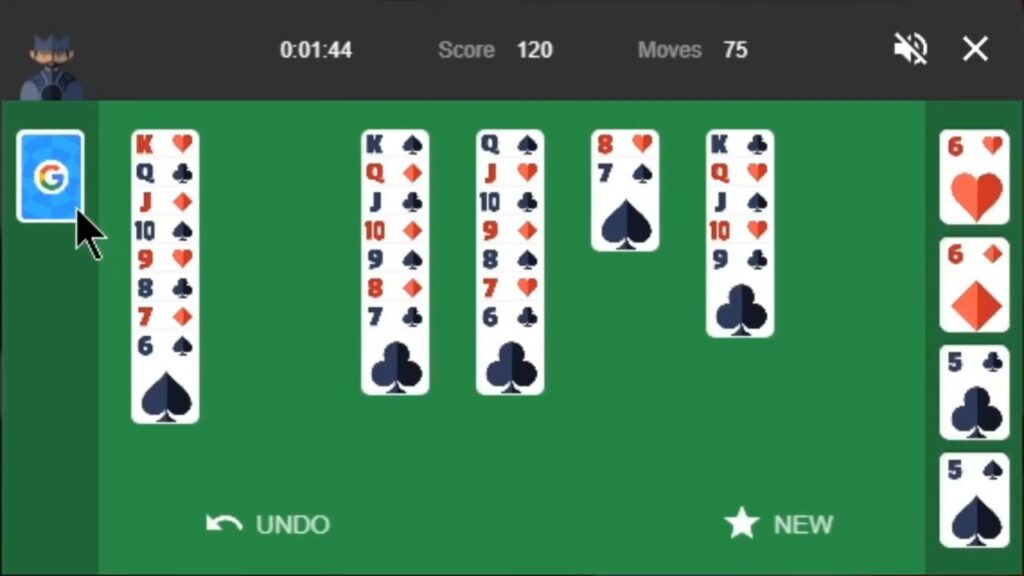 If you want to play Google Solitaire like a pro you need to avoid some common mistakes. I am going to tell you the mistakes that people often make while playing this game. The first mistake is to move cards too quickly without actually thinking through it. You should take time and think about the consequences of each move to avoid getting stuck. The next common mistake is to focus only on the face-up cards. You have to keep in mind that in the Google Solitaire game, face-up and face-down cards are equally important. Sometimes it is necessary to make moves to reveal the face-down cards and plan the next move based on that. Another mistake is to move cards mindlessly without knowing the rules properly. So, you need to know the basic rules first so that you won't make any mistakes while moving the cards. Now you know the crucial common mistakes that you need to avoid. Just be patient, observe all the cards, and strategise your moves after thoroughly thinking through it.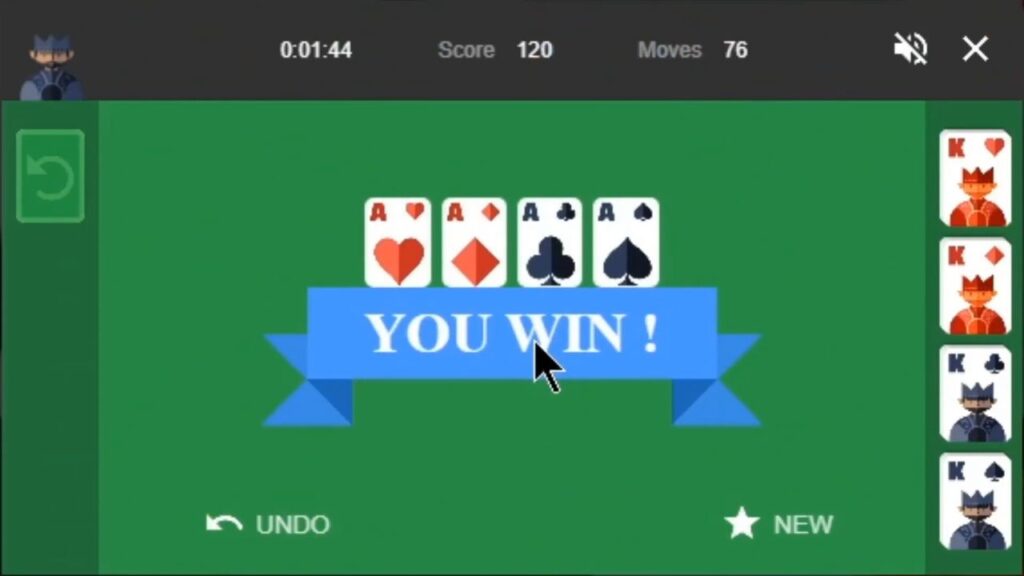 Customise your Google Solitaire Game design
Here's another great feature of the Google Solitaire game, customisation. Yes, you can customise the colour and the card design while playing Google Solitaire. In order to do so you have to go to the "Settings" option in the menu bar and select "Themes" to change the background colour. Similarly, if you want to change the card back design, after going to the settings option you have to click "Card Backs" and you can choose a design from there.
Other Legendary Google Games
Not only Solitaire, but Google has also brought back some other classic games from our childhood. These include Google Snake, Tic Tac Toe, PAC MAN, Spin a Dreidel, Animal Sound, Minesweeper, Memory game, and others. You can find all these games if you search on the Google Chrome search bar and can play them for free. So, what are you waiting for?
Frequently Asked Questions about Google Solitaire
Is Google Solitaire Free?
Yes! It is absolutely free. You can start playing anytime.
Is Google Solitaire Winnable?
Most of the time yes, but not always. You need to strategise really well to win it.
Is Google Solitaire Hard?
It depends on the level. You can choose the level between easy and hard based on your expertise.
Can I Play Google Solitaire on a Mobile Device?
Yes, you can. You can search on Chrome or can download the app from the Google Play store.