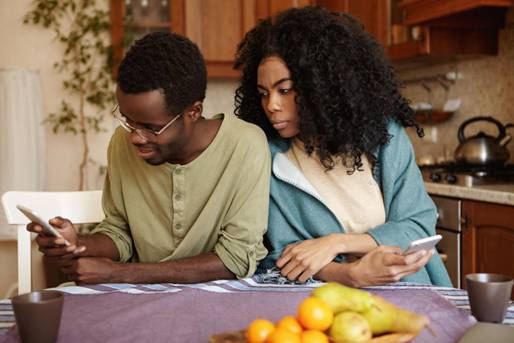 Smartphones are like the other half of us. They have most of our valuable information, pictures, videos, private text conversations, documents, etc. Our lives aren't complete without them. So, if your smartphone ever got hacked, the hacker, in a way, would have taken over half of your life as most of your private data will get compromised in such a case.
Keeping our phone information safe is pretty much like keeping your front door locked so no unwanted individual can access your place. Similarly, you don't want any unwanted outsider to access your phone's information. Unwanted access by someone you don't know can not only compromise your phone but also is very dangerous for you because now that person would have all your private information of you at their disposal. Information like usernames, passwords, documents, and even bank information can be compromised. Cyber lord is offering a way to stop someone from accessing your phone and remove viruses from your security network.
Stopping someone from accessing your phone remotely
There could be several reasons why someone would want to remotely access your phone without your knowledge. Reasons like someone wants to steal your private information to blackmail you later for money, or they want to simply just spy on you and want to see what you do on your phone.
Hacking is common now in the digital world and is improving with each passing day. Hackers can even hack you remotely, and you won't even see it coming. Hackers can hack you with numerous methods, but there are various indications to know if you're being hacked, and there are many ways to stop a hacker from accessing your phone remotely.
In this article, we'll discuss common indications that can notify you when you're being hacked, and we'll let you know the ways to stop someone from accessing your phone remotely. There are many things a hacker can do and you can find them here.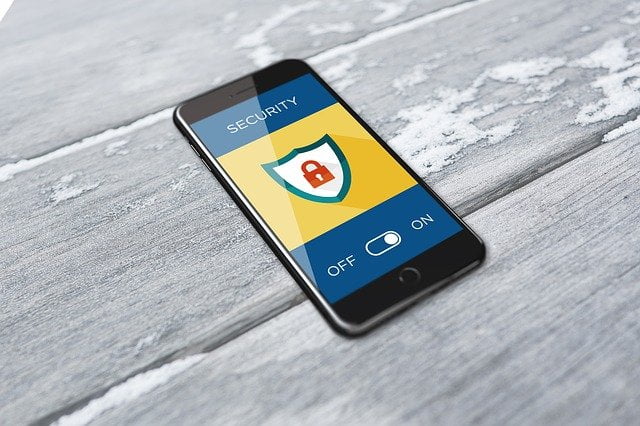 Sign out your Google account from unknown devices
With a Google account, someone can access almost everything on a phone as everything, like pictures, videos, passwords, usernames, etc., is linked with a Google account. To ensure no one hacks your phone, always check if your Google account is logged in on any other device and if it is, logs out from it ASAP. Remember, if you ever have to log in with your Google account on someone's phone, be sure to always log out of it later.
Change your passwords often
If you have even the slightest hint that someone may be accessing your phone remotely or is trying to hack one of your social media accounts, then changing passwords would definitely be a wise decision and a good safety precaution. Use a strong password for your social media accounts and set a strong pin for your phone's lock screen as well.
Delete suspicious apps
Besides social media hacking or trying to access a Google account, hackers can also try to hack your phone by fooling you into installing an infected app that can get your phone hacked. Through this infected app infused with malware, hackers can easily infiltrate your phone remotely.
Factory reset
Deleting your data is still better than losing it to someone who could use it against you. When all else fails, resetting your phone to factory settings may stop the hacker from trying to access your phone once and for all. You can back up your data to Google drive or on iCloud if you have an iPhone, then you restore the backed-up data once the phone has been reset.
How to find out if your phone is being remotely accessed by someone else
There are several obvious indications to identify if your phone is being infiltrated by someone remotely. These indications are a little subtle in case your phone is slow or laggy in general, but they're easy to figure out if you notice carefully.
The battery drains more quickly than normal.
Slow performance and phone often stutter.
Random pop-ups.
Suspicious activity on your social media accounts.
Unusual apps are seen on your phone that you didn't install.
High phone temperature.
How to access someone's phone remotely
Knowing how to access someone else's phone remotely can come in handy in two ways. Suppose you ever wanted to access someone's phone yourself, or you wanted to simply know the easiest way to hack a phone remotely.
The easiest way to hack a phone remotely is by using a spyware app. With a spyware app, you can effortlessly access a phone with no issues. Nova spy is one of the best spyware apps due to its many qualities and features that help it stand out among all other spyware apps.
Qualities and features of Nova Spy
Trustworthy and reliable
Nova spy is the most trusted and reliable spy app on the market. It guarantees your phone's safety by ensuring that there's no need to jailbreak your phone and compromise your phone's security, and it promises to deliver exactly what you want. Nova spy guarantees you 100% stealth as well, so you never get caught.
Access to private information
With Nova spy, you can access all kinds of private data and information on anyone's phone. You can access their phone's gallery, text message conversations, call logs, notes, documents, and contact details.
Location monitoring
With Nova spy, you can even see the location of your target, including their previous locations.
Perfect pricing
Nova spy has the best price range as compared to any other spyware app. All three of Nova spy's packages have fair prices with several useful features.
Keylogger
With a keylogger, you can visually see whatever the target writes on their phone, like usernames, passwords, texts, etc. A keylogger does this by recording keystrokes on the target phone.
Best interface
Nova spy has the most user-friendly and easy to figure out interface that even if it's your first time using it, you'll get used to the working of the app and its features fairly quickly.
Complete remote access
With Nova spy, you have complete remote access over someone's phone. You can easily remotely access their phone with little to no effort. You can even hack the person that you suspect of accessing your phone remotely. Cyber lord helps you recover your boyfriend's password