With century-old universities and welcoming culture, the UK is often desirable for foreign students as a study-abroad destination. The colleges there offer a wide range of degrees in diverse subjects, from arts and design to business and media studies.
No matter the kind of future you foresee for yourself, you will be able to find a program that you are interested in. Here are a few options that might interest you to move to the UK to pursue your higher studies.
1. Accounting and Finance 
The UK is recognized as a global financial center, and it hosts strong accounting and professional financial bodies that regulate accounting standards. Moreover, English is the universal language of business, and studying in the UK can help you gain relevant business language skills.
You will learn how to prepare and interpret financial information and gain a practical and theoretical understanding of the financial practice. However, if you are not that fluent in English, you can get professional paper writing help by WritePaper and not worry about failing any of your subjects. Learn to mimic the writing style and vocabulary from the papers you get to succeed on your own.
The best colleges in the UK for accounting and finance include:
London School of Economics
University of Glasgow
Aberystwyth University
University of Bath
University of Leeds
The modules at each university remain the same in the broader sense, which covers topics such as bookkeeping, statistics, and credit and financial analytics.
2. Biological and Biomedical Sciences
Biological and biomedical sciences are some of the most popular career fields to choose from in the UK. It continues to be one of the top courses to choose for getting jobs in the current market. One advantage of choosing this study area is that the academic sector itself absorbs a large number of graduates.
For instance, top-research-based universities often hire graduates as research assistants and scientists. The top universities in the UK for biological and biomedical sciences are:
University of Oxford
University of Cambridge
University College London
Imperial College London
University of St Andrews
3. Art and Design 
There is a bevy of art and design-related programs in the UK. Whether you are interested in photography, architecture, filmography, fashion, or graphic design, you will find a prestigious college that provides the course. Each art school comes with unique offerings and different specializations. 
That said, bear in mind that getting into an art college in London can be extremely competitive. You will have to submit a portfolio of your previous works. But remember that you will also be in a cultural hub, and you might even be able to study abroad for a semester in Italy or another European country. 
Best art and design schools in the UK are:
University of Leeds
Newcastle University
University of Northampton
The Glasgow School of Art
4. Law
Law continues to be one of the most popular subject areas for international students in the UK, and it comes with an array of benefits. Needless to say, the legal profession is often viewed as a highly prestigious career and receives a high amount of respect.
Once you have completed undergraduate law, you can proceed to pursue LLM, LPC, or BPTC to become a solicitor. Since the UK is home to dozens of international law firms, English law is applied to global contracts. In other words, you will not be short of opportunities here.
The top law colleges in the UK are:
King's College London
University of Edinburgh
University of Oxford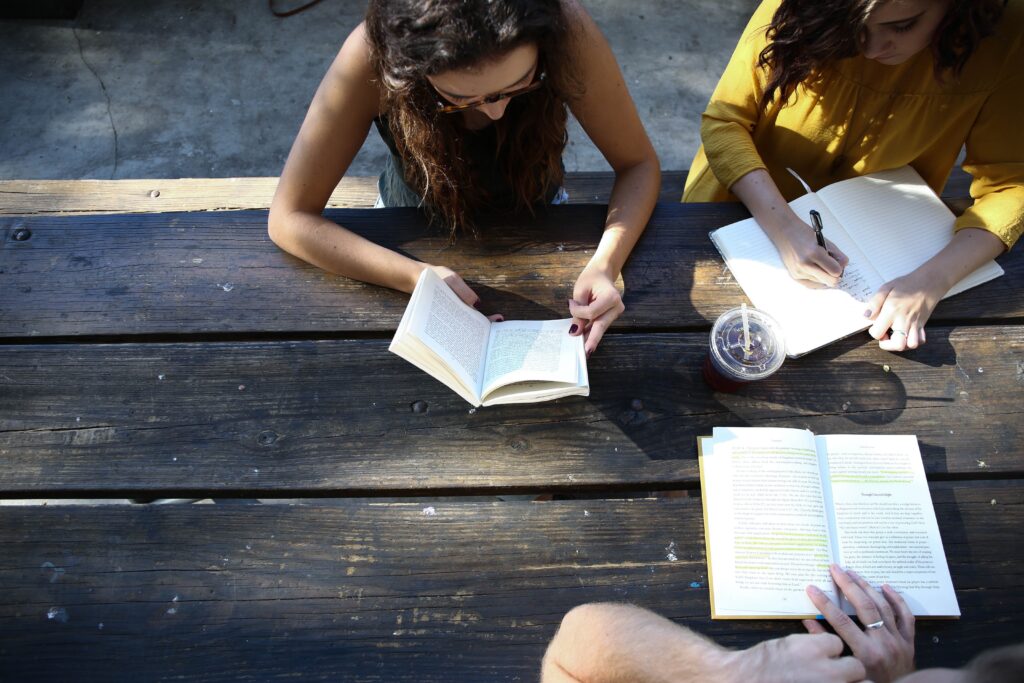 5. Computer Science 
A degree in computer science can give you access to enviable employment opportunities in diverse streams. This includes the roles of system analysts, system architects, software developers, independent consultants, programmers, and more.
Since this is an evolving industry, you will always be able to find new positions opening up. You can even find several integrated master's programs that allow you to graduate even faster in four years with a graduate degree in hand.
Here are some of the best colleges in the UK that offer computer science programs:
The University of Edinburgh.
The University of Surrey.
Lancaster University.
The University of Manchester.
University of Oxford
6. Business Studies 
The UK economy is continuing to grow, positioning itself as the fifth largest in the world. And consequently, it is not a surprise that a large share of students in the UK chooses business as their major.
Getting a degree in business from a UK college can help you gain a better understanding of the operational side of organizations, improve your decision-making skills, and get better job prospects. 
Some of the top business colleges in the UK you can consider are:
London Business School
Durham University Business School
University of Warwick
Lancaster University
The University of Leeds.
7. Mechanical Engineering 
Mechanical engineering graduates in the UK are in high demand in the industry and often climb their way up to top positions. You can choose several career paths, such as aerospace, building, automotive, technical analysis, and more.
Moreover, you will also be able to hold hands-on experience during your final-year projects, preparing you with all the essentials to even kickstart your own business.
The top mechanical engineering universities in the UK are;
Heriot-Watt University.
The University of Bath.
The University of Bristol
The University of Glasgow.
The University of Strathclyde.
8. Dentistry 
Dentistry is a field that is high in demand in the UK, just like in the US. If you do not have an undergraduate degree already, then it will take you five years in the UK to get one. From there, you can register with the General Dental Council to officially call yourself a dentist. 
That said, there are also a few higher education opportunities that interest you. Even if you do not want to become a doctor, you can gain exposure to become dental nurses, dental hygienists, dental therapists, dental technicians, and dental support. There is scope to be a dental teacher in the academic sector as well.
The best dental colleges in the UK are:
University of Liverpool
King's College London
University of Cardiff
University of Bristol
University of Central Lancashire
9. Nursing 
Not many know that the UK was the first to offer professional nursing courses back in the 1980s. Today, it upholds the tradition by offering excellent programs in this career field.
The National Health Service (NHS) is the biggest employer in the UK. With the demand for health professionals rising, the positions for nurses are also highly desired across all areas. A nursing degree lasts four years, and if you have already secured an undergraduate degree from elsewhere, there are also several master's programs that you can consider.
Best Universities include:
King's College London
University of Southampton
Bangor University
Birmingham City University
Bournemouth University
Getting Started with your UK Education
International students have always been an important part of the UK's studying environment. Their numbers have been growing rapidly over the years. Everyone wants to get in.
The requirements to get into a UK college vary from one university to another, based on the program. As you start your search, the first thing to figure out is your desires and skills. Check if you're ready for it.
Moreover, pursuing your higher education in the UK can be quite expensive. Fortunately, many colleges offer financial aid. And it's also possible to find organizations that provide eligible students with scholarships.
Additionally, you will also be allowed to work for up to 20 hours a week during the semester and full time when the school is closed. So if you're tight for money and want to gain work experience, you have a chance.