In recent years, online gambling has become one of the fastest-growing branches of the entertainment industry, because of its rise in popularity. According to the research firm BlueWeave Consulting, the market revenue is set to reach $7.61 billion by 2028, with a CAGR of 16.4% increase over that period. To meet the demands of the industry, technology is also evolving at a swift pace. Innovation in the game focuses to provide users with the most contented and user-friendly gaming experience and exclusive gaming options. Therefore, many recent technological trends have completely changed our perception of online gambling as a whole. That's made us think of some new advancements in this area with the best payoffs. So, let's find out what technological innovations have greatly infused online gambling.
Blockchain-Based Payments
One of the big innovations that has emerged in this area and beyond is blockchain technology, which is revolutionizing the way we live. Blockchains are a kind of digital ledger that provides a secure and transparent way to track transactions that are carried out on the network. Let's take poker online, for instance, and see that the most economical financial plan in the market is offered by the rooms in the crypto section. That's because using cryptos to carry out transfers often involves fewer fees and charges.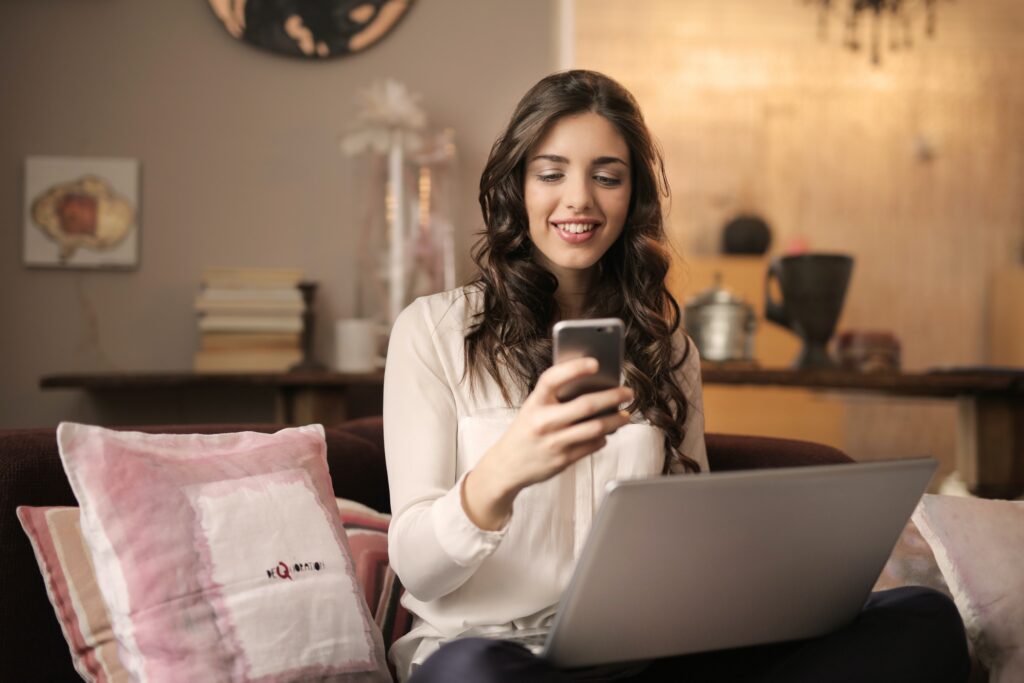 This makes it an ideal technology for use in online gambling houses when tracking bets, payments, and game results. In addition, blockchain technology helps reduce fraud and increases confidence in the fairness of the game. Given all the advantages it offers both to users and casino owners, the use of cryptocurrency in various betting portals is luring more and more potential customers.
Augmented and Virtual Reality
Technology is advancing gradually and being available globally, letting players have an incredible experience at an entirely new level. AR and VR may seem like a dream in their beginnings, but it is getting used quite vigorously in recent times in gaming products. The biggest advantage of virtual reality is that players can have the same feelings as visiting a classic offline casino and they can also interact with other players and staff the same way they do in land-based establishments.
Virtual reality and fantasy sports are quickly emerging as the mainstream, which although it is in the stages of development, has already gained a lot of popularity. Esports, for instance, have paved the way for a new segment of sports betting, which is another product of VR, AR, and AI combination.
Cloud Gaming
This is the latest great novelty in the technological sense that will mark the future of games. As its name suggests, games are developed on the basis of cloud computing technology. In a nutshell, the cloud game involves transporting the computational consignment to a server, a remote machine, or a more powerful computer from a local device. This allows customers to relish their gameplay online without having to download them.
The only thing you need to have is an Internet connection. With a steady Internet connection, games are faster and more fluid. In addition, money is saved because the cloud game abolishes the necessity to purchase the latest hardware to play and enjoy up-to-date games. Win-win.
Artificial Intelligence
When it comes to using AI in online casinos, there are many scenarios of where it can be effectively applied. The list includes but is not limited to:
CRM
Marketing automation
Voice & Facial recognition
Fraud detection
Sentiment analysis
Predictive asset maintenance
What's more, AI can also evaluate the effectiveness of a particular campaign by analyzing the intelligent database. This allows betting owners to provide users with a personalized gaming experience or offers that they will never be able to reject.
In addition, AI makes use of predictive analysis, for example, particular games preferred by a player or the amount of time they spend playing that game. With this data, the system will show those offers that will attract particular players.
NFTs
The intersections of blockchain technology, virtual reality, the metaverse, and NFTs are driving the rise of gamified experiences and the idea of play-to-earn (P2E), which allow players and users to generate digital assets of their own. This new wave of iGaming is propelling the shift into a new era marked by ownership potential.
To put it differently, each digital world (your favorite P2E game) offers you the ability to accumulate assets that you can redeem for real-world prizes like cash or investments. Every title is powered by a non-fungible token, which is attached to a value expressed in a digital currency, like BTC or ETH.
Final Thoughts
Undoubtedly, technology is a powerful engine of progress, and modern online gambling is an excellent example of its successful symbiosis. The latest techs mentioned above are influencing and improving our day-to-day lives. While they also extend to online casinos and games, they are proving useful not only for gambling destinations but also for players. For all these reasons combined, online gaming has already become an increasingly exciting pastime.