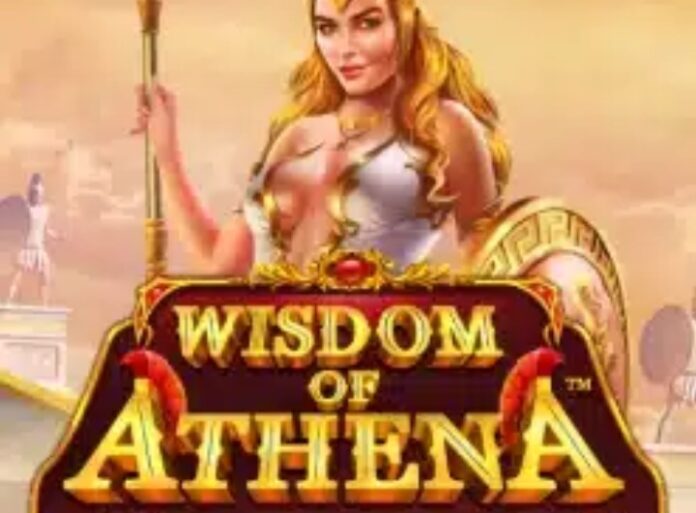 In the world of online gambling, where countless games compete for attention, only a few manage to truly captivate players with an unparalleled gaming experience. Pragmatic Play, a renowned developer in the iGaming industry, has once again showcased its expertise with its latest creation, Wisdom of Athena. Transporting players to the mystical world of ancient Greece, this captivating online gambling game combines elements of divine mythology, thrilling features, and generous rewards. The game combines history and modernism. The wisdom of Athena has been considered to be highly volatile and has a bet range of 0.10 to 100. The max win that one person can earn is up to 5000x which is incredible, to say the least.
Immerse Yourself in the Myths of Ancient Greece with the Wisdom of Athena:
Wisdom of Athena takes players on a spellbinding journey to a world of gods and heroes, beautifully capturing the essence of ancient Greece. The stunning graphics of the magnificent Greek architecture, including towering temples and statues of mythological figures, greet you as soon as you start the game. With vibrant colors and intricate designs that take players back in time, the attention to detail is obvious. The immersive soundtrack adds depth and evokes a sense of wonder and adventure. You'll feel like you belong to ancient Greek mythology and connect with it.
Cascading Reels for Constant Thrills:
The main & specific feature of the Wisdom of Athena is its Cascading Reels mechanic. Instead of traditional spinning reels, symbols cascade down from above, creating a dynamic and engaging gameplay experience. When a winning combination is formed, the profit symbols disappear, making way for new upcoming symbols to fall into a real place. This allows for consecutive wins on a single spin, as winning symbols are replaced by new ones, potentially leading to a chain of lucrative payouts. The cascading reels feature adds an exciting twist to the gameplay, keeping players on the edge of their seats with every spin.
The Divine Power of the Gods:
In the world of the Wisdom of Athena, the gods themselves play a pivotal role in shaping your fortune. The reels are adorned with symbols representing powerful deities from Greek mythology, including Athena, Zeus, Poseidon, and Aphrodite, among others. These divine symbols can trigger various bonus features and bring forth substantial rewards. With the gods on your side, the possibilities for big wins are endless. As mentioned earlier you can earn winnings up to 5000x.
Multiplier Madness:
Wisdom of Athena demo introduces an exhilarating Multiplier feature that can significantly boost your winnings. Every consecutive cascade win increases the multiplier, with the potential to reach staggering heights. As the cascades continue, the multiplier grows, multiplying each subsequent win. This feature adds an element of anticipation and excitement, as you watch your wins multiply before your eyes. The combination of cascading reels and multipliers creates a highly rewarding gameplay experience that keeps players engaged and craving more. There are various kinds of multipliers, symbols, and paytable structures that you can check before starting the game.
Scatter Pays and Free Spins:
To unlock even greater rewards, keep an eye out for the Scatter symbol in Wisdom of Athena. Landing three or more Scatter symbols triggers the Free Spins feature, granting you a number of free spins to play with. During the Free Spins round, the cascading reels and multipliers remain active, presenting ample opportunities for substantial wins. Additionally, landing more Scatter symbols during the Free Spins can retrigger the feature, prolonging your divine adventure and increasing your chances of hitting it big.
The Wisdom of Athena on Mobile:
Pragmatic Play has ensured that the Wisdom of Athena experience is not limited to desktop play. Players can begin their mythical journey at any time and from any location because the game has been fully optimized for mobile devices. The game's stunning graphics, fluid animations, and straightforward controls make it a great place to gamble on a smartphone or tablet. Pragmatic Play is committed to mobile accessibility, so the game's excitement and rewards will be accessible from any device.
Wrapping Up
Wisdom of Athena stands as a testament to Pragmatic Play's dedication to delivering top-quality online gambling experiences. From the immersive visuals to the engaging gameplay features, every aspect of the game has been meticulously crafted to provide players with an unforgettable adventure in ancient Greece. The combination of cascading reels, gods with special abilities, multipliers, and free spins creates a winning formula that keeps players entertained and rewarded. If you're seeking an online gambling game that blends mythology, excitement, and the chance to win big, Wisdom of Athena is an absolute must-play.. Once real money gets involved legitimate operators with solid reputations and excellent services must be selected. The best casino would vary depending on one`s personal preferences. Prepare to be enthralled by the power of the gods and may the wisdom of Athena guide you to greatness.