Laptops have become a vital part of our life, with their invention making desktop computers become outdated. The present users need not only a fast, smooth-working, and durable PC but also a portable device. This ever-rising demand for laptops has resulted in a wide range of machines in the market. However, HP and Dell laptops are the most preferred choices of a majority of users. Now, which of these two brands is the best? To get an answer to this common question, let us examine Dell vs HP in terms of their features and other specifications.
Dell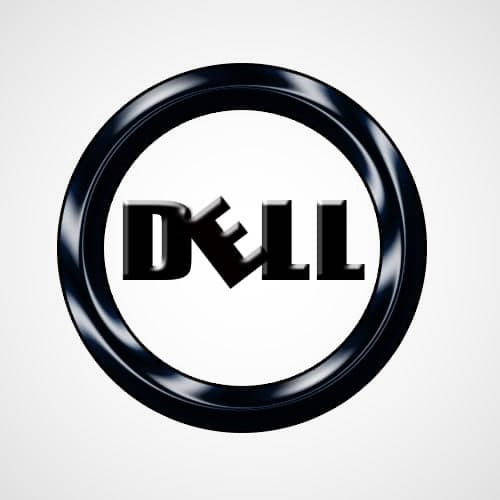 Dell is an American-based multinational company that produces and sells laptops, desktops, and other technological equipment. When it comes to manufacturing and distributing laptops, Dell has always been highly ranked. The company's portable computer devices are useful to all users. Due to its universal clientele, Dell manufactures laptops in all pricing categories to suit the budget of all kinds of customers.
Design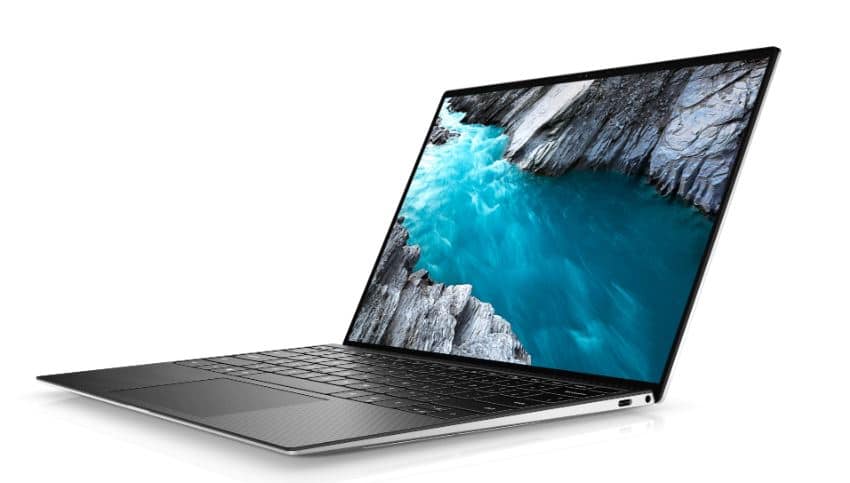 When it comes to design, most users say that Dell has not been primarily keen on enhancing their laptop design. Instead, they mainly focus more on the power and reliability of their hardware features. Nevertheless, some users believe that Dell comes up with unique designs in comparison to HP. Besides, Dell manufactures laptops in a wide range of colors which HP doesn't.
Dell has incorporated unique design concepts into their latest laptops. For example, the XPS 13 a slim profile and white-gold chassis that show an aesthetic appeal.
For the gaming fanatics, the Alienware series is among the leading choices in the market. It incorporates backlit keyboards and fancy logos that appeal to most users.
Dell is famous for manufacturing laptops with efficient cooling, and their devotion to airflow is second to none. If Dell laptops are appropriately used, it is unusual that the cooling system on the devices will get spoilt, unlike the HP computers, which can become hot.
Features
One of the strongest selling points of Dell is its features. The firm embraces not only top-quality features into their devices but also powerful ones. Dell produces products with varying versions of processors and graphics cards. The firm designs and distributes laptops varying from high-end devices to standard ones.
If you are looking for a business-based computer, you can purchase Core i5 sixth generation Dell laptop with an integrated Intel HD graphics card. Else, you can opt for a high-end core i7 eighth-generation laptop with the Intel processor that has the latest video graphics card. When it comes to gaming PCs, Dell uses AMD Radeon and NVIDIA graphics processors, which are both popular brands.
If a laptop's screen size is essential to you, then this firm has got you covered: the screen size range from eleven to seventeen inches. Most of the small screens aren't full HD, but a majority of the large screens are. In addition, the large screens on Dell PCs also include a good picture quality and resolution, which is bright and clear.
For regular users, battery life is essential, and if you are in dire need of a portable laptop, you should double-check the battery type. Usually, Dell opts for the three-cell batteries in their notebooks, which may not hold a charge for a prolonged period in comparison to various HP laptops.
Innovation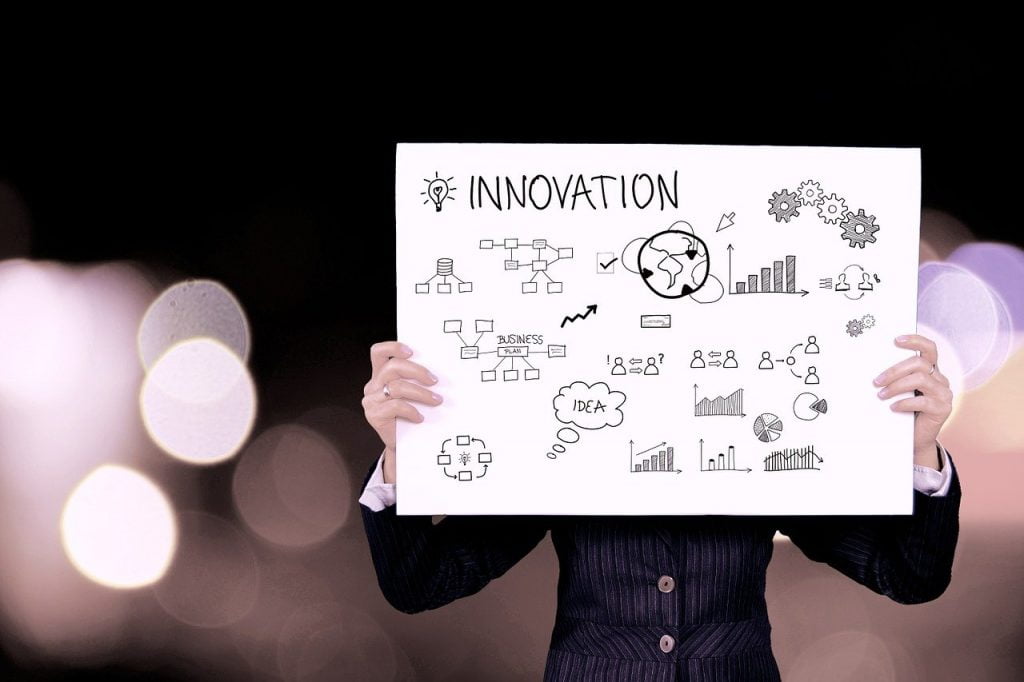 Innovation is a huge aspect of consideration in Dell vs. HP, and Dell outshines HP in this area. In their latest computers, Dell has continued experimenting with various design technologies and concepts for their PCs. In the yesteryears, Dell produced heavy laptops with unpleasant design.
Besides, standard Dual-Core processors were incorporated into these devices, making them more perfect for general business purposes. Nevertheless, Dell's R&D team has raised its game. Dell now continues to innovate in the manufacture and design of its machines. Because they want to expand their ever-growing market share.
Let us look at Dell's XPS Series. As opposed to the earlier laptop versions, the XPS Series consists of slim and lightweight laptops with innovative components that enable users' access and control their smartphones via the laptops. Other laptops in this series come with a single chip that houses both the GPU and the CPU. This innovative feature is one of its kinds in the laptop world and makes Dell a leader in the market. Currently, the Dell Precision Series laptops that come with ample power and memory are one of the top video editing laptops in the industry.
In addition to this, Dell has incorporated a control center for the Alienware Series laptops that allows users to change the settings as per every game. Nevertheless, most users allege that most of these innovations have been restricted to high-end laptops. This is one area that the company needs to think about since it controls a vast customer base.
Support and Warranty
Dell has the edge over HP when it comes to customer support. Users believe Dell to provide the best customer support in the market. If you go to the Amazon site and have a look at the five-star reviews, you will notice that most of these customers applaud Dell's practical and quick customer support.
Whether you call the company's technical support team line, you will have your issues solved within a short period. In case, the problem is rectifiable, the support team will walk you through how to fix the issue. If your problem cannot be solved over the call, the support specialist may decide to connect to your computer remotely and diagnose the fault. If these solutions fail, you should visit the closest Dell repair center.
Also, Dell laptops come with one year warranty. In case any part of the machine becomes faulty, the company will address fast. Dell replaces the defective parts instantly if the problem persists to avoid causing any inconvenience to the users.
The Best Dell Laptops
Dell XPS 13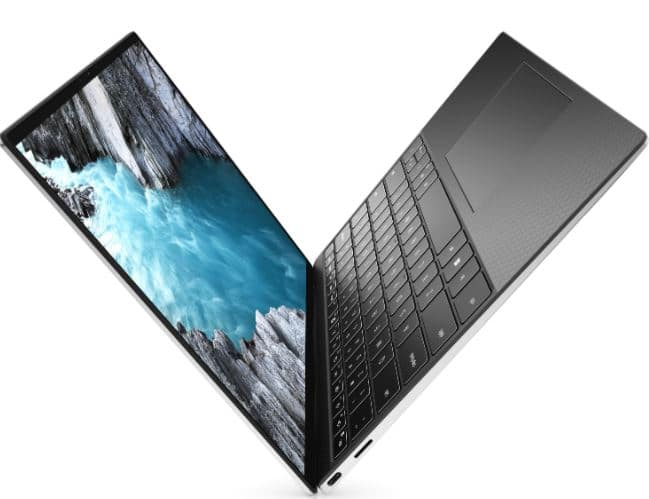 This 'beast' is possibly one of the best laptops you will find in the market now. It features 8th generation Intel Core i3 – i7 CPU, Intel UHD Graphics 620, RAM of 4GB – 16GB, a screen size of 13.3 FHD (1920 X 1080) to 4K (3840 X 2160), as well as storage of 128 GB to 2TB SSD. The machine incorporates a better webcam placement and a new frost color option. The battery life is exceptional, while its weight weighs just 2.6 lbs.
Dell Inspiron 13 7000 2-in-1
This laptop is portable, powerful, and surprisingly affordable. The PC weighs 3.2 lbs. and is only 15.5 mm at its thickest point, making the laptop one of the slimmest in the market. It comes with Intel Core i5 – i7 CPU, Intel HD 520 – 620 graphics, 8GB – 16 GB RAM, 13.3-inch FHD touchscreen (1920 X 1020), and storage size of 500GB – 1TB HDD or 128Gb -256GB SSD. The only con of this laptop is its sub-optimal battery life.
Dell Alienware 17 R5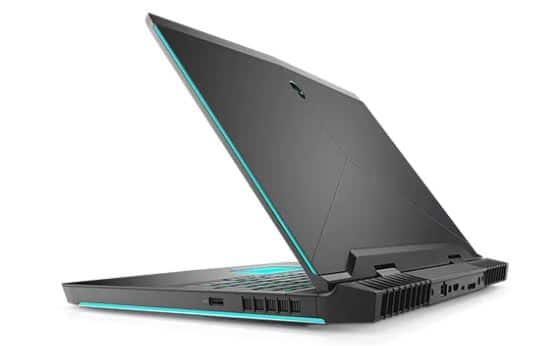 This machine is a powerful gaming PC in various ways. Not only is it equipped with an overclocked GTX 1080 GPU and Core i9 processor, but it is also incredibly powerful and weighs 9.7 lbs. This isn't a laptop that you will be moving with from one place to the other, but a laptop designed for complex games. It is a superb gaming performance laptop that offers a stunning display. It is fitted with Intel Core i9-8950HK CPU, NVidia GeForce GTX 1080 graphics, 32GB RAM, 17.3-inch QHD (2560X1440) screen, and a storage of 246GB PCIe M.2 SSD or 1TB 7, 200RPM HDD.
Dell Chromebook 11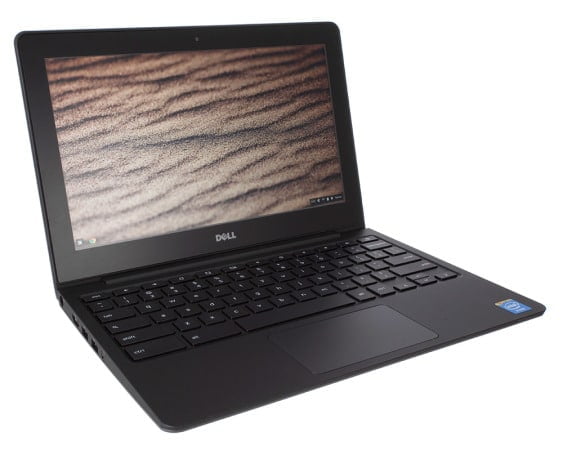 Chromebook 11 is a different experience of using a laptop with Google Chrome OS only. It is best for those who only use laptops for browsing and a few office works. Affordable in price and easy to handle this unique version of Dell Chromebook 11 comes with a 1.6GHz Intel Celeron N3060 processor, Intel HD Graphics 400, RAM – 4GB LPDDR3, 11.6-inch HD (1,366 x 768). It is a lite device, weighs 3.17 pounds only and the storage varies from 32 GB eMMC to 64 GB eMMC. The android APKs are supported on this device and the browsing time is faster than ever. But the device is not for regular PC usages like Windows and Linux OS.
Dell Inspiron 5000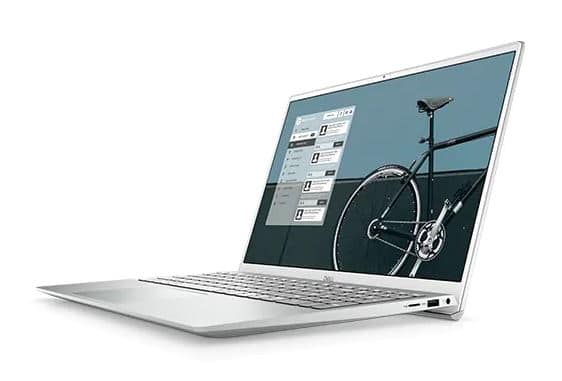 This series of Dell Laptops give a strong performance and stunning graphics quality. This device features 7th and 8th generation of Intel i3-i7 processor, AMD Radeon Graphics 2-4 GB with GDDR5 dedicated graphic memory, RAM 4-8GB, Full HD (1920 x 1080) display and storage size of 500GB – 1TB HDD or 128Gb -256GB SSD. The laptop of this series is good for all types of performance including gaming. With such qualities, this machine is within the budget but the battery life is not so cool.
G5 15 5587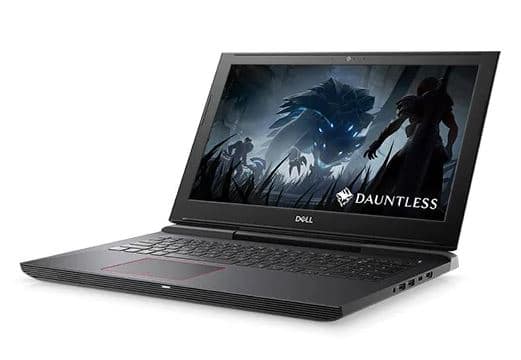 This is a core gaming Laptop from Dell with Unparalleled viewing experience of display graphics. The stunning view is backed by NVIDIA® GeForce with GTX 1060 graphics, up to 6GB GDDR5 video memory. The processor of this machine is build of 8th Gen Intel i5 Processor, 15.6-inch FHD (1920 x 1080) IPS Anti-Glare, LED-Backlit Display, RAM 8 GB, 128GB SSD and up to 1 TB hard drive. Speakers powered by Waves MaxxAudio Pro® experience every beat of sound with excellent clarity.
Why Users Prefer Dell
Dell surpasses others in various aspects. First, Dell manufacturers a wide range of PCs from high-end to budget ones to sustain the demands of all sections of customers. Besides, you will come across a wide range of assortments in terms of inventions.
Also, Dell never compromises much better quality for the price. When users encounter issues with their products, their helpful customer service department is always more than ready to take care of the needs of their users.
Dell is also the most innovative brand in the industry. The firm continues to invent laptops with the latest additions and components. All of these aspects make Dell the most preferred laptop brand.
Hewlett – Packard (HP)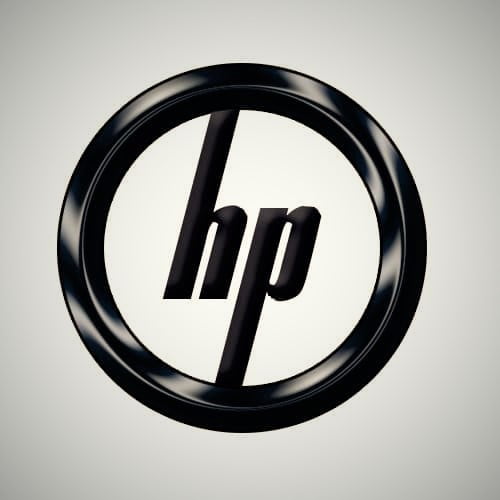 Established in 1939, HP is an American multinational company that develops and manufactures laptops, desktops, 3D printing solutions, 2-in-1 PCs, ink, printers, displays, and accessories, as well as business solutions like security, software, VR, among other services and solutions.
HP is regarded as Dell's direct rival. Like Dell, Hewlett-Packard is also well-known among users globally. At first, HP manufactured reliable and affordable workstation laptop. However, these models weren't appealing in comparison to other models produced by the competitors. Lately, HP has expanded and increased its manufacturing campaigns in an attempt to serve all users across the world.
Design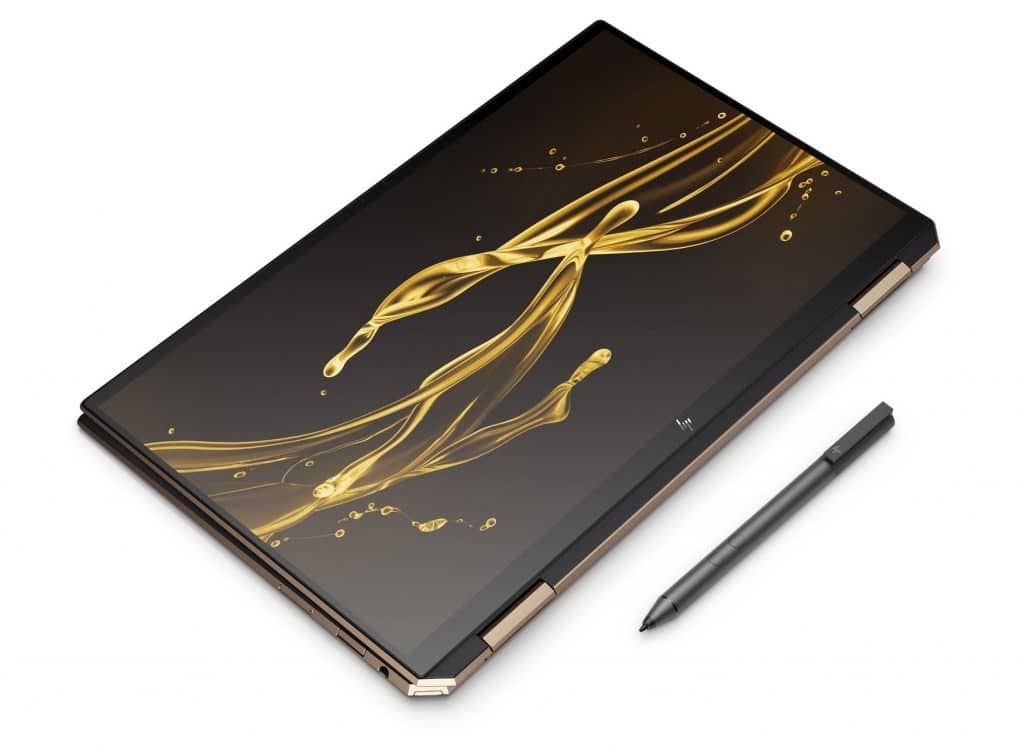 Having a stylish and sleek is essential to most laptop users, and it impacts their decision when purchasing one. When it goes to good-looking laptops, HP ranks up there, but the color choice is restricted to only a few. HP utilizes various materials to design their laptops, including all-metal casings.
HP has made crucial enhancements when it comes to designing their laptops, especially in comparison to their earlier laptops. The present models, especially the Spectre X360 series incorporates an aluminum chassis in the silver color with well-fitted hinges. This aspect enables you to convert your laptop into a tablet.
Hewlett-Packard has also invested time and money into their machine's sound quality as they fit them with high-quality speakers. Most of the present devices from HP output superior audio thanks to the integrated Beats audio technology.
When designing concept is taken into consideration, the race is tight. Both companies have raised their standards effectively. Nevertheless, HP is a clear winner regarding this aspect due to its invention of the latest laptops.
Features
HP utilizes both AMD and Intel processors across their wide range of laptops, and the speeds are typically good. In the low-priced laptops, HP uses the Intel HD graphics processor that performs exceptionally well. On the other hand, the company is fitting NVidia graphics processors and latest generation Intel processors on the high-end gaming machines for optimum performance.
The screen size varies on HP machines from thirteen inches to seventeen inches on the OMEN gaming PC. While the screen resolution is average on the budget-priced computers, this isn't the case on the more expensive models as they enjoy much higher resolution.
The battery life on most HP laptops is excellent, and users can expect six to twelve hours based on the machine purchased. Hewlett-Packard utilizes both three-cell and four-cell batteries, which are incredibly reliable when used correctly.
Generally, when you take an HP and Dell machine with similar specs, you will find out that the processor from a dell being much faster and reliable. Also, HP is overpowered by Dell in terms of quality.
Innovation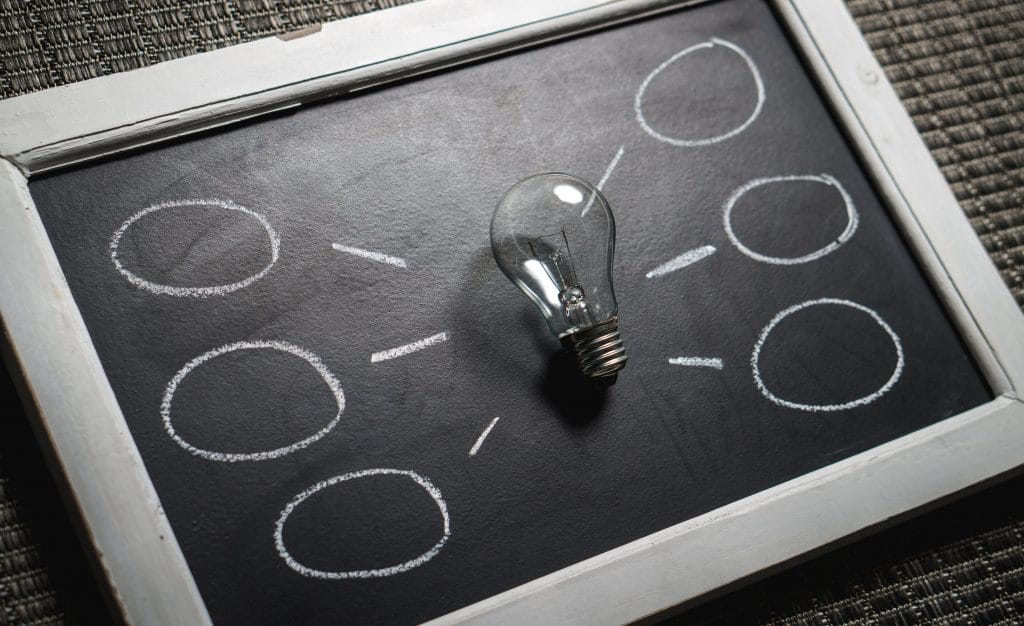 As seen earlier, HP has lately raised its game when it comes to the production and invention of modern laptops with much better components. Nevertheless, Dell has the edge over HP as it has innovatively designed notebooks with much more innovative features in terms of business and gaming. On the other hand, a large portion of HP's emphasis is on their other devices like printers and scanners.
HP hasn't yet put much more effort in the development of innovative laptops. Nevertheless, more recent laptops from the company are fitted with improved features. For instance, the 2-in-1 laptops from HP are some of the best in the industry as they are equipped with touchscreen technology. These unique laptops appeal to most users, and their nice-looking design makes them incredibly popular.
Support and Warranty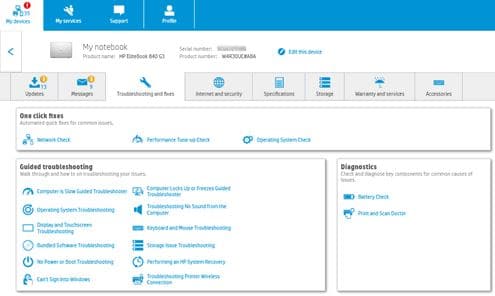 HP provides various ways that users can get in touch with the technical support department. When you buy an HP laptop, you will get ninety-day free phone support as well as a 1-year warranty against any hardware faults.
You can use the HP Support Assistant or social media to contact the support tea. Else, you can call them directly. The good thing about HP is that they have a YouTube channel that offers videos showing users how to solve some of the prevalent issues.
Since most of the support offered by HP is outsourced, the phone support isn't as efficient as that provided by Dell. Most users have always complained that they have to spend a lot of time on the phone before their issues were rectified. For most users, Dell's customer support department is way better than HP's support.
The Best HP Laptops
HP Spectre X360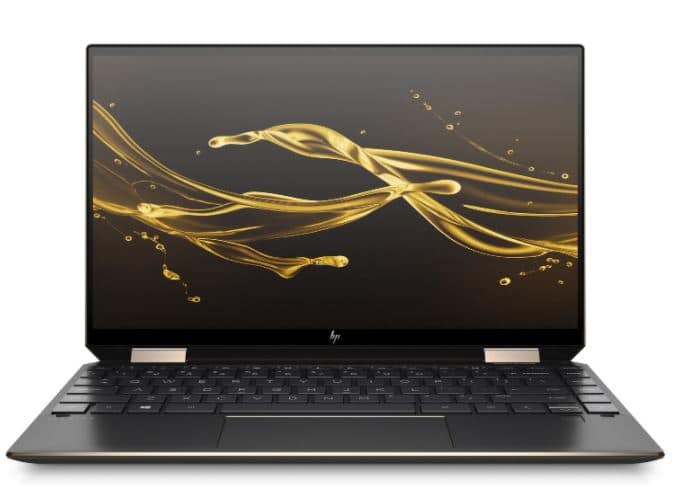 HP Spectre X360 has always been up there when it comes to HP laptops. The gorgeous laptop will handle anything you give it thanks to its powerful hardware. The machine does not only come with a beautiful chassis but also Core i5 – i7 CPU, Intel UHD 620 Graphics, 8GB – 16GB RAM, 13.3-inch (1920 X 1080) full HD – UHD (3840 X 2160) touchscreen, as well as storage of 256GB – 2TB PCIe SSD.
HP Spectre X360 15T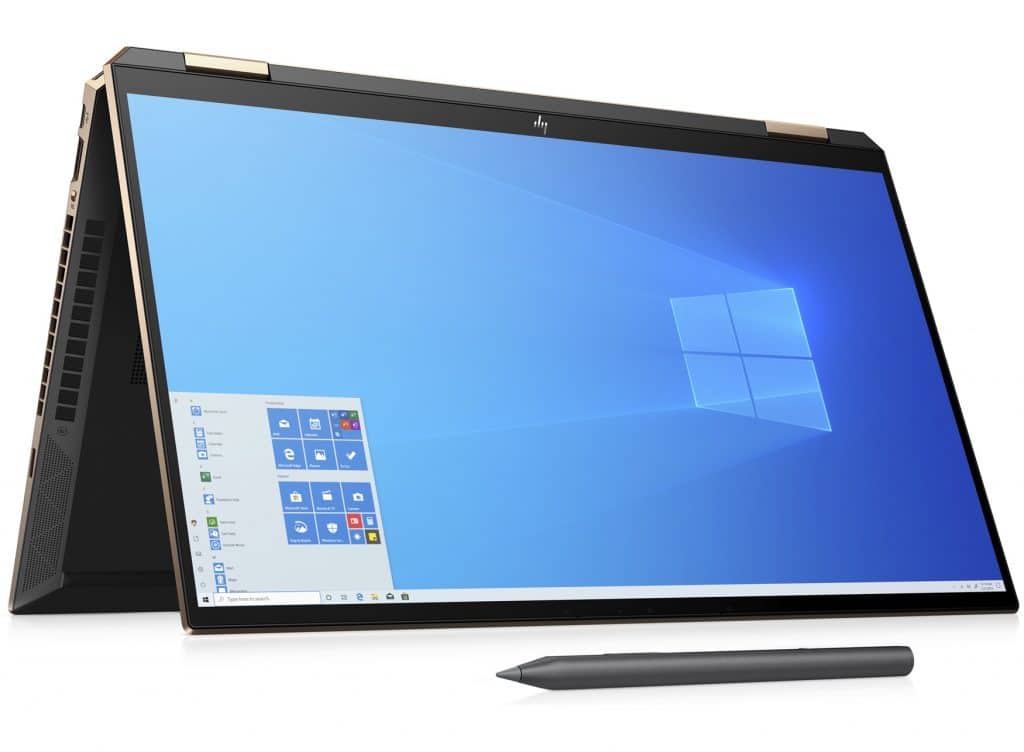 This machine is a complete stunner, with that elegant gold trimming on the matte black finish. But what generally makes these PCs unique are robust features that include NVidia GTX graphics, 8th generation Intel chip, and sufficient storage space. The machine offers a sharp 4K display alongside an excellent performance.
It features 8th generation Intel Core i7 CPU, NVidia GeForce GTX 1050Ti graphics, 8GB – 16GB of RAM, 15.6-inch screen size with (3840 X 2160) resolution, as well as storage of 512GB – 2Tb SSD.
HP Chromebook 14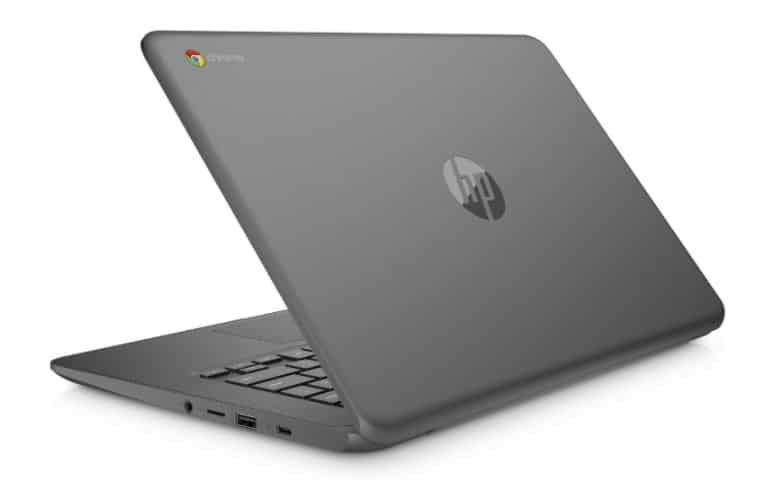 Although this laptop isn't as powerful as other HP laptops, there are a couple of reasons it makes this list. First, it is portable and incorporates a functional screen space. Besides, it has an excellent trackpad and keyboard, as well as a vivid display. It comes with an Intel Celeron N3350 – N3450 or AMD A4-A6, Intel HD 500 or AMD Radeon R4-R5 graphics, 4GB-8GB RAM, 14-inch HD (1366X768)– FHD (1980X1080) screen, and a storage of 16GB -64GB eMMC.
HP Premium
This series of Laptops are among the best of HP machines. In the budget, this device gives all-round performance is suitable for students. The premium series of HP features i5-i7 and 7th and 8th CPU, 8-16 GB DDR4 SDRAM (onboard), Intel® HD Graphics 620, Storage varies from 512 GB to 1 TB, Weight 2.9 lb, diagonal FHD IPS anti-glare LED-backlit, 300 cd/m², 72% sRGB (1920 x 1080) display. The battery life of this series is longer than standard along with stunning display graphics and the latest processor results in all-around performance.
HP Notebook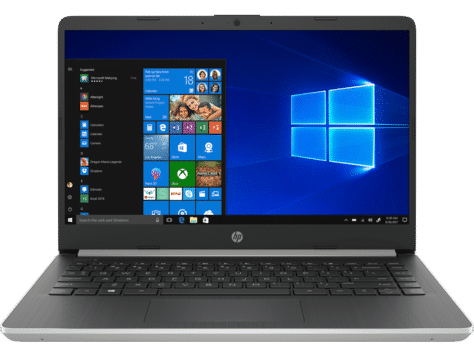 The notebook series of HP laptops are very attractive looking device just and more like other HP laptops. This series comes with a few different machines and varies from very cheap to moderate prices. The notebook series of HP laptops feature AMD Dual-Core A-Series processor and i3 to i5 7th and 8th generation CPU. RAM 4GB – 8GB, AMD Radeon™ Vega 3 to 8 Graphics or Intel® UHD Graphics 620, 14″ diagonal FHD IPS BrightView micro-edge WLED-backlit (1920 x 1080), 1 TB internal storage. The battery life of this laptop is quite good but the keyboard could be much better.
HP Omen
The HP Omen series comes to provide strong performance with stunning display graphics and comfortable keyboard. The machine is specially designed for gaming featuring 8th Generation Intel® Core™ i7 or i5 processor, 8-16 GB DDR4-2666 SDRAM (1 x 16 GB), 1-2 TB 7200 rpm SATA, 128 GB SSD, 15.6 diagonal FHD resolution (1920 x 1080), NVIDIA® GeForce® GTX 1050 graphics, weight 4.96 lbs. The design of this device is like war zone with brushed aluminum and carbon fiber. The overall performance is powerful but the SSD is a bit sluggish and battery life is average.
Why Users Prefer HP
Most users prefer Hewlett-Packard for a couple of reasons. First, it offers stylish and affordable laptops. The laptops come with high performing hardware components. HP offers cool-looking laptops with ample technical capabilities for computing heavy tasks needed by gamers and business users alike.
Besides, users are offered a wide selection of laptops when it comes to HP machines. Whether you need a high-end PC or budget laptop, there is an HP PC with top-class features to sustain your needs.
What are the Differences between HP and Dell?
HP and Dell are both the best in the tech world when it comes to manufacturing reliable laptops. The two firms offer a wide range of computers for various applications, but Dell has the edge over HP on the variety of laptops they produce.
At the components contained in their machines, there is a little difference between the two organizations. They both have similar screens, processors, and other features. The business world may prefer HP laptops due to their trendy look, but this is a matter of choice.
When You Should Buy a Dell Laptop
You should buy a Dell if you are on a budget and require an everyday PC that will not fail you. If you need a gaming machine, then you should go for the Alienware series. These high-performing laptops look not only great but also get great reviews from gamers. Also, excellent customer support is another reason you should acquire a Dell.
When You Should Buy an HP Laptop
You should go for an HP laptop if you are searching for a stylish laptop that is going to perform your tasks smoothly. Decent features, good looks, as well as outstanding quality are some of the things you will get from HP laptops.
The machines from HP are also more durable and robust than their counterparts due to the materials used to design the casings. For those that travel frequently making the laptop to heavy usage, then a good-casing machine is inevitable.
Final Words
HP and Dell laptops are quite known to most gamers, students, business users, and casual users across the globe. However, in determining the better option, it is essential for all users to review different products from these brands cautiously.
Dell is better at offering more innovative designs, including high-end features at their latest products, and provides unparalleled customer support, while HP is better at producing stylish laptops.
The ultimate verdict on the HP vs. Dell debate is that Dell overpowers HP. This is so because Dell tries to innovate the features of their machines based on the prevalent demands of their target users, all while providing unrivaled customer support services.
Regarding Hewlett-Packard, they possess various laptop models that are more accessible and beneficial to users than Dell models, especially when the price is considered.