What has changed in the learning process? The traditional educational process is a permanent curriculum with specific dates when the results of the exam are announced. But if a student receives feedback only at the end of the semester, they simply do not have time to adjust their learning trajectory and increase their success. Such information should be provided as soon as possible – this is what adaptive technologies do. This is actually just one of the new technologies we will talk about in this article.
Main Questions To Ask
Here is the key question: to what extent do our current space, people, time, and educational technology help or hinder our vision of the educational process? What will the changes to it look like? First, we need to rethink the educational space. In the future, educational content will be fully personalized and tailored to individuals. This will be achieved with the help of leading technologies using information about the body, facial expressions of a particular person, and even neural signals of his body.
Main Ideas and Changes In Education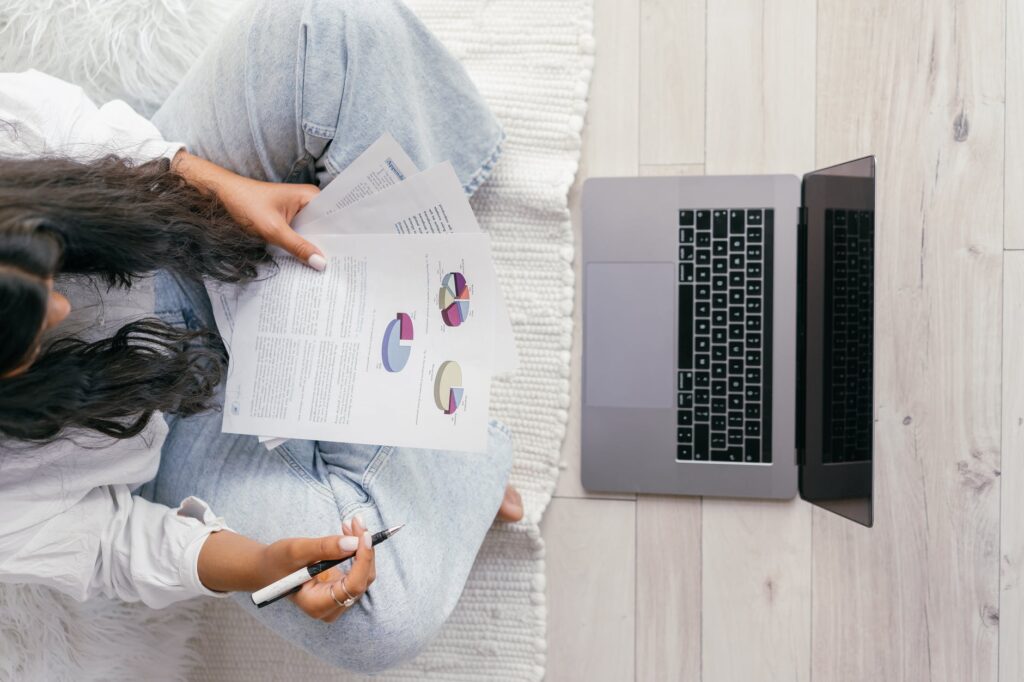 Analytics Technologies. Previously, curriculum data was collected at the end of the semester, but today universities gather such information in real-time. The obtained results allow to improve the quality of education and reduce the number of students who drop out of university. For example, Lehman College, New York, has developed the Lehman 360 online platform. It provides a variety of information: average score, course schedule, and even financial opportunities, where students with high academic performance receive notifications about available scholarships. So, gradual data collection has proven useful.
Adaptive Learning Technologies. Adaptive learning technologies align the level and type of educational material (content) with the individual needs of the student. They are closely related to analytical technologies, as they adjust the learning process based on data. The idea is simple: the more data, the better the technology adapts to each student.
When we talk about personalized learning, we must admit that the current pacing and intensity of students' education are not for everyone. Some students don't feel challenged, but others are overwhelmed with the number of assignments and papers to submit. The latter students can source TopEssayWriting Samples online and get a good example of academic writing to boost their writing skills. Such resources help students who struggle with creativity or the ability to properly convey their ideas and help them become better writers.
Makerspaces. How to make students apply knowledge in practice? How to teach them to solve pressing problems? The answer is makerspaces. These are a kind of laboratories equipped with various devices: 3D printers, sewing machines, laser cutters. Here, students can create and implement their own ideas. In addition, working on a project is an opportunity to work in a team. Such spaces have already become an integral part of many American universities and libraries.
Artificial Intelligence, AI. Can we interact with the computer in the same way as with the people around us? It seems that this will soon become a reality because artificial intelligence technologies are beginning to be implemented in education. There are similar education trends that can be seen even now. In particular, the Technavio report predicted the growth of the market for artificial intelligence in education by 43% by 2022. However, this only applies to education in the United States.
Mixed Reality. Training simulations for future physicians or a virtual walk around the university campus is a reality. Augmented reality. Interactive and practical, it attracts educators and teachers. Virtual and augmented reality will be part of the educational process, but it will take time.
Robotics. Wired wrote that robots can take over some jobs – but at the same time create new ones. Yes, they see new perspectives in robotics. Students who know how to service and create robots will not be left without a job in the high-tech future.
The Best Future
Students of the future will have flexible individual and group learning work on academic topics, as well as learning to meet social and societal needs. Reading, writing, math exercises will be similar to how we just discuss something in joint conversations. As the distinction between formal and non-formal education disappears, individual learning will be developed through collective intelligence to address real problems and challenges