Nowadays we live online. Almost everything we do involves the digital world, and that includes shopping.
If your business hasn't transitioned to eCommerce yet, there's a high chance you are missing out on connecting with more customers, making more sales, and expanding your brand.
There has never been a better time to hop on the eCommerce train!
Keep reading to find out what makes eCommerce platforms unique, and the features that make them successful.
What Is an eCommerce Website?
An eCommerce website allows businesses to easily make sales via the internet, no matter how big or small.
Any online shopping website on the internet is considered an eCommerce platform.
So what makes an eCommerce site unique?
Features.
Just like a physical store, an eCommerce store allows users to purchase items, have them delivered to their desired destination and make a payment. But all without needing to interact with a human.
Online stores rely heavily on a well-designed website with great branding, user-friendliness and ease of navigation, integration with their physical stores, excellent customer service and online reviews, and a secure online payment system.
We'll take a closer look at all of these important features below.
Different Types of eCommerce Websites
Before we get into what makes eCommerce sites unique, let's first take a look at the different types of offerings they can sell:
Digital products: images, videos, e-books, music, software, information, and other digital content.
Physical products: appliances, tools, furniture, clothing, stationery, books, electronic gadgets, and more.
Services: insurance, event tickets, mobile wallets, etc.
The Unique Features of an eCommerce Site
Branded Design and User Friendly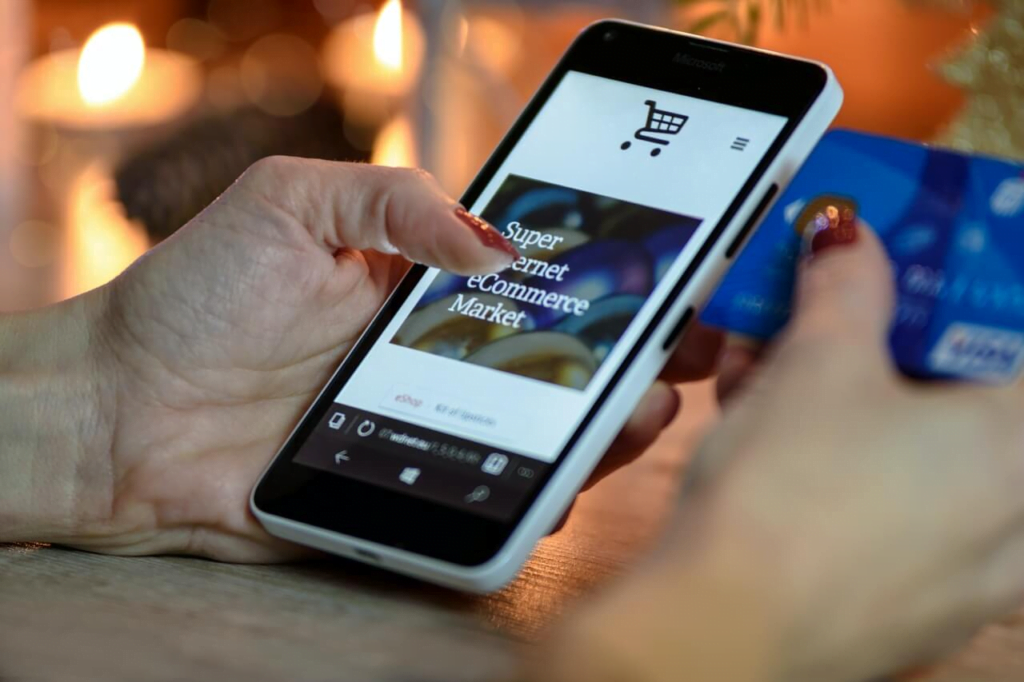 These days an online store can be just as effective – if not more effective – than a physical store.
This is why the visual design and branding of a business site are just as important as they would be for a physical shop.
A high-quality, well-branded website is essential for a successful eCommerce business, and it needs to be accessible across all electronic devices.
A good eCommerce website design will naturally be easy for users to navigate whether it's on a mobile device or a desktop.
According to recent statistics over 60% of all eCommerce, traffic comes from smartphones, so mobile responsiveness is a key factor for online shopping.
Integration with Physical Retail
Another thing that makes an eCommerce site unique is that customers will be able to find out if and where they can find any specific product in a nearby brick and mortar store.
Most well-established brands have integrated their eCommerce sites with their physical retail stores.
For example, if a physical clothing store doesn't have a shirt available in your specific size, you can simply check their digital inventory and order it through their online platform, with the added option of having it shipped to your house.
Customer Service
An eCommerce store allows you to provide excellent customer care, with so many automated features available these days.
These include 24-hour customer service chatbots, a guide that addresses frequently asked questions, and a ticket-inquiry system.
This eliminates the need for your customers to wait on the phone for hours, or stand in a line at the store to receive assistance.
Customer Reviews
eCommerce businesses can make use of a section on their site that showcases product or service reviews from their clients.
This is a great way to boost sales, as potential customers will be more likely to trust reviews and recommendations from people who have already tried and tested your products – especially if they have never seen the products in person.
This also makes your business appear more legitimate and professional.
Secure Online Payments
As you probably already know, shopping online involves making an online payment – which means you exchange your sensitive financial details.
eCommerce sites have advanced security features to keep their customer's financial information secure, like layered security, VPNs, and SSL certificates.
Online stores allow customers to make one-touch payments with multiple payment options including debit or credit cards, and sometimes third-party payment services like PayPal.
Many of these sites also allow you to link your store account with your social media profiles.
Conclusion
eCommerce sites have revolutionized the world of retail and we now live in a world that is highly dependent on them.
If you're wondering whether it's worth taking your business online, you have nothing to lose and plenty to gain!
It's 100% worth your while to learn more about eCommerce web design to take your business to the next level and expand your customer base.