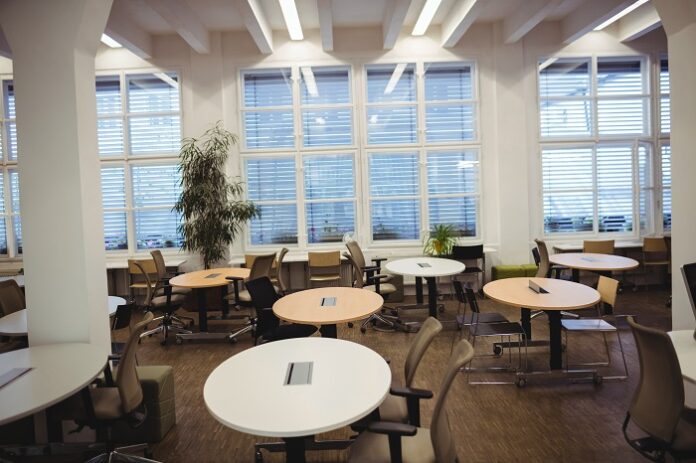 A restaurant's atmosphere is equally as important as its cuisine and service. The comfort and design of the chairs, the usefulness of the tables, and the entire environment can enhance or detract from the dining experience. As a result, having high-quality restaurant furniture is essential to guaranteeing that patrons have an enjoyable meal. Therefore, selecting the appropriate furniture for a restaurant is just as important as creating the ideal meal. However, where can one find high-quality furnishings for restaurants? Let's explore the many approaches and factors that restaurateurs should take into account while making their decisions.
Conventional Furniture Retailers
The easiest strategy is to look at nearby furniture retailers. Even though their main focus may be on homes, a lot of big-box stores also provide a selection of business furniture that is appropriate for eateries. For people who prefer to physically check and try the furniture before making a purchase, these stores are helpful. Though the selection may be wide, it may not always be tailored for usage in restaurants.
Dealers of Specialized Commercial Furniture
Specialized business furniture vendors are a better choice for people who value practicality above appearances. These companies are aware of the special needs associated with restaurant furniture, including long-term seating comfort and robust construction. These vendors can give customized solutions depending on the theme of the restaurant and available space, in addition to offering bulk buy discounts.
Online merchants
As the digital era progresses, online retailers like as Wayfair, Amazon, and niche e-commerce sites offering business furniture have become powerful forces. They offer a wide range of solutions at different price ranges, frequently accompanied by customer reviews that shed light on the dependability and quality of the product. The convenience and extensive selection of possibilities that come with internet buying are its primary benefits. On the other hand, one should exercise caution, carefully study product descriptions, and depend on merchants that have fair return procedures.
Exhibitions and Trade Shows
The hotel sector's trade exhibitions can be veritable treasure troves for high-quality furniture. These occasions feature the newest styles, layouts, and advancements in restaurant furnishings. Direct communication with manufacturers might also present chances for partnerships, adaptations, and bulk discounts. Furthermore, it's priceless to gain firsthand knowledge and fast comments regarding the furnishings.
Makers of Custom Furniture
Going custom could be the greatest choice for people who have a distinct restaurant concept or a specific vision. The unique requirements and aesthetic preferences of the customer are taken into consideration by custom furniture producers. This implies that the furniture will not only look great in the restaurant but also add a special touch that sets it apart from the competition.
Second-hand and refurbished markets
New doesn't always equate to quality. Second-hand or refurbished furniture can be just as visually beautiful and long-lasting. Hidden treasures can be found for a small portion of the price of new furniture at places like thrift stores, auctions, or internet classified sites like Craigslist. Of course, to make sure the furniture is in good shape and worth the money, a comprehensive inspection is required.
When selecting furniture for restaurants, it's important to consider the following factors:
1. Durability: Because restaurants have a lot of traffic, their furniture must be able to resist frequent use. Purchasing sturdy furniture may appear expensive up front, but it saves money over time.
2. Comfort: It's crucial that your guests feel comfortable. Ergonomic furniture design is necessary to guarantee that diners are comfortable and relaxed during their meal.
3. Aesthetics: The furniture should complement the theme and atmosphere of the restaurant. The furniture should improve the entire dining space, whether it's stylish and contemporary or warm and rustic.
4. usefulness: To maximize space and improve the overall usefulness of the eating area, restaurants can benefit greatly from designs that save space, easily movable furniture, or furniture with multiple uses.
Conclusion
locating high-quality restaurant furniture requires a combination of investigation, learning about the particular requirements of the business, and research. Whether purchased from a reputable dealer, constructed to order, or even acquired secondhand, the most important thing is to make sure that comfort, durability, and aesthetics are given first priority when making a decision. A restaurant with tasteful furnishings draws patrons and guarantees their return business.
Image by peoplecreations on Freepik